A new poll shows state Rep. Ross Spano, who ended his bid to be Florida's next attorney general to run for Congress, has a slight lead over former state Rep. Neil Combee in the Republican primary to replace retiring Congressman Dennis Ross, R-Fla.
St. Pete Polls released a survey of likely Republican primary voters on Tuesday showing Spano taking 29 percent while Combee pulls 23 percent of those surveyed. But more than a third of likely Republican primary voters–34 percent–remain undecided.
The other candidates lag in low single digits. Businessman Sean Harper, non-profit executive and businessman Danny Kushmer and psychologist and activist Ed Shoemaker all pulled 4 percent apiece. Veteran and businessman Curt Rogers takes 2 percent in the poll.
Geography could come into play with so many undecided voters as Spano represents the eastern part of Hillsborough County in the Florida House while Combee is based out of Polk County where he served on the county commission. Other factors could come into play as well including endorsements. Florida Attorney General Pam Bondi, who faces term limits this year, has thrown her support to Spano while Combee briefly worked for the Trump administration.
The poll of 494 likely Republican primary voters in Florida's 15th Congressional district was taken from May 25th through May 27th and had a margin of error of +/- 4.4 percent.
While the seat is considered likely to remain in Republican hands in November, there is a field of Democrats running for their party's nomination but they were not included in the poll. These include attorney Kristen Carlson, businessman Andrew Learned who is an officer in the Naval Reserve and Coast Guard veteran Ray Pena who also served as a police officer. Businessman Alek Bynzar is running with no party affiliation. There are also two write-in candidates: policy analyst and activist Dave Johnson who is with the Green Party and businessman Jeff Rabinowitz.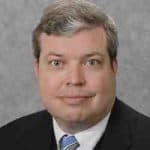 Latest posts by Kevin Derby
(see all)