With Tallahassee Mayor Andrew Gillum winning the Democratic gubernatorial primary in an upset, the national GOP is moving quickly to try and define him for Florida voters.
On Thursday, two days after Gillum prevailed in the Democratic primary, the Republican Governors Association (RGA) took aim at him, hitting him in a new Web video and through a website.
The RGA is trying to showcase corruption problems with Tallahassee government–including an FBI investigation. The group is also looking to paint Gillum as far too liberal for most voters in the Sunshine State.
Jon Thompson, a spokesman for the RGA, tried that line of attack on Thursday.
"Radical Far-Left Democrat Andrew Gillum's entire political career has been tainted by corruption," said Thompson. "From a major FBI investigation to his Costa Rican vacation with lobbyists and undercover FBI agents to his abuse of official public resources for political gain, Andrew Gillum has consistently failed to uphold the public trust. Andrew Gillum can't be trusted to be honest or keep Florida on the right track."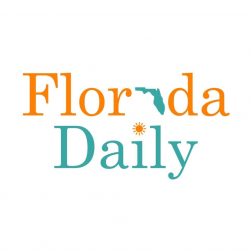 Latest posts by Florida Daily
(see all)