This week, U.S. Sen. Rick Scott, R-Fla., continued to take aim at the International Olympic Committee (IOC) as it readies for the 2022 Winter Olympics in China.
IOC President Thomas Bach said "boycotts and discrimination because of political background or nationality are once again a real danger" and bemoaned "the growing misuse of sport for political purposes."
Scott has been vocal on the issue for months, including writing Bach back in October, urging the committee to reconsider its decision to host the 2022 Winter Olympics in China.
Bach responded on November 18, insisting "the mission of the Olympic Games and the International Olympic Committee….being to unite the entire world in peaceful competition" with political factors taking a back seat.
"To achieve this, we must remain strictly politically neutral," Bach wrote. "This political neutrality is enshrined in the Olympic Charter. It is in this context that the Olympic Movement always tries to build bridges between peoples. In this respect, our mission is very different from national governments."
Scott responded to Bach's letter back in November.
"The response I received from the International Olympic Committee is shameful and embarrassing for an organization that prides itself on 'uniting the world in peaceful competition.' Are they naïve enough to think communist China wants to unite the world? Secretary of the Communist Party Xi is violating human rights and stealing intellectual property and technology from the United States in an effort to dominate the world – the opposite of unity. The committee claims to be politically neutral, but the fight for human rights transcends politics. It's sad they cannot see this," Scott said in November.
"On top of that, the committee provided no information on how they will prevent communist China from stealing personal information and data of athletes and leaders from around the world who come to the Olympics. This kind of cowardice is shameful and disappointing, and the world needs to speak out against every organization that refuses to defend freedom and human rights," Scott added.
In December, Scott and Josh Hawley, R-Mo., wrote a letter to the CEP of NBC Universal and the president of NBC Olympics urging them to "put human rights over profits" by requesting that the International Olympic Committee re-bid the 2022 Olympics, which is being hosted in Communist China, or refuse to air the 2022 games. In March, Scott paired up with U.S. Sen. Marco Rubio, R-Fla., and other senators on a resolution urging the IOC to move the 2022 Winter Olympics out of China unless the communist regime changes its human rights policy.
Scott weighed in on the Olympics again this week, accusing the Chinese regime of "genocide against the Uyghurs in Xinjiang" and restricting "the human rights of Hong Kongers."
"Uyghur prisoners in Communist China are being rounded up, blindfolded, shaved and loaded onto trains to be taken to concentration camps, and all IOC President Bach is concerned about is his claim that people are using sports for political purposes. This is nonsense and reveals a shameful disregard for the victims of General Secretary Xi and the Chinese Communist Party's crimes," Scott said on Monday.
"Beijing is committing genocide against the Uyghurs simply because of their religious beliefs and is cracking down on the human rights of Hong Kongers. The world must unite against this horrific injustice. This isn't about politics or a boycott. It's about basic human rights. The IOC should find a new home for the 2022 Olympic Games, and if Bach continues to refuse to acknowledge Communist China's human rights abuses, then the IOC should find a president who does," Scott added.
Reach Kevin Derby at kevin.derby@floridadaily.com.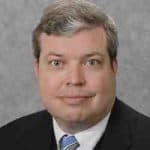 Latest posts by Kevin Derby
(see all)