This week, Gov. Rick Scott, who starts his service in the U.S. Senate next month, announced the Florida Department of Economic Opportunity (DEO) was sending $24 million to 36 small communities across the state as part of the Florida Small Cities Community Development Block Grant and the Rural Infrastructure Fund programs.
Scott noted that the unemployment rate has dropped across the state since he took over in Tallahassee at the start of 2011 and insisted small and rural areas continue to shape the Sunshine State.
"Florida is the greatest melting pot and it is vital that we support our rural and small communities to preserve our state's unique identity," Scott said on Thursday. "Providing small and rural communities the opportunity to make investments in infrastructure and housing programs is key to growing our economy."
Cissy Proctor, the executive director of DEO, said that rural areas benefit from continued economic development.
"Supporting the economic development of Florida's small and rural communities is vital to the continued growth of our diverse economy. I am proud of the work we are doing to make these important economic investments that are paving the way for a bright future for many Florida families," Proctor said.
The 35 communities include:
Altha
Apalachicola
Avon Park
Baldwin
Bristol
Chipley
Clermont
DeSoto County
Esto
Flagler County
Florida City
Gilchrist County
Grand Ridge
Greenville
Hamilton County
Hampton
Hardee County
Havana
Hawthorne
High Springs
Indian River County
Interlachen
Jay
Jefferson County
Newberry
Palatka
Paxton
Penney Farms
Quincy
Sebring
Trenton
Wausau
White Springs
Williston
Zolfo Springs
The governor's office also noted that Arcadia is getting more than $300,000 from the Rural Infrastructure Grant Fund for waterline improvements and to improve Arcadia Municipal Airport which will help fund 27 jobs which include 15 new full time positions.
Kevin Derby can be reached at Kevin.Derby@floridadaily.com.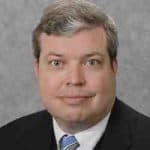 Latest posts by Kevin Derby
(see all)