 This week, U.S. Sen. Rick Scott, R-Fla., announced his subcommittee assignments as he is staying on the U.S. Senate Armed Services Committee.
U.S. Sen. Jack Reed, D-RI, the chairman of the committee, and U.S. Sen. Jim Inhofe, R-Okla., the top Republican on it announced the subcommittee assignments on Tuesday.
Scott will serve on the U.S. Senate Airland; Seapower; and Emerging Threats and Capabilities Subcommittees.
On Wednesday, Scott weighed in on his subcommittee assignments where he is scheduled to be for the next two years.
"I'm honored to continue serving on the Senate Armed Services Committee and on the subcommittees for Airland, Seapower and Emerging Threats and Capabilities," Scott said before stressing the important role the military plays in the Sunshine State. "Florida has 20 military bases and three unified commands, more than almost any other state, and I will always do everything I can to support our armed services and the brave individuals who serve our nation.
"As a Navy veteran myself, I will never forget my most important job as U.S. senator is to protect and serve the families of our nation, and we must continue to invest in America's greatest asset — the men and women of our armed forces," Scott added.
Scott, who worked as an executive in the healthcare industry, made his political debut when he was elected governor in 2010. Four years later, he won reelection. Facing term limits in Tallahassee in 2018, Scott defeated U.S. Sen. Bill Nelson, D-Fla., in 2018. He is up for a second term in 2024.
Reach Kevin Derby at kevin.derby@floridadaily.com.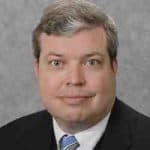 Latest posts by Kevin Derby
(see all)