U.S. Sen. Rick Scott, R-Fla., said this week that he backs President Donald Trump's plans to take the U.S. out of the World Health Organization (WHO).
Back in March, Scott called on Congress to investigate the WHO, insisting it helped the Chinese regime "cover up information regarding the threat of the coronavirus."
Back in the middle of February, Scott sent a letter to the Director-General of the WHO urging it to do its own in-depth analysis on the extent of the coronavirus.
Scott heard back from the WHO and took aim at it on Wednesday, insisting it was too closely connected to the Chinese regime.
"Throughout this pandemic, the WHO has served as a puppet for the Chinese Communist Party. Instead of exposing Communist China's deceit to the global community, the World Health Organization praised their response and was complicit in China's cover-up. Our request for information gave the WHO an opportunity to admit their failures, and present a path forward. They chose instead to peddle their false narrative with more misinformation and lies. My colleagues and I requested detailed records of the WHO's dealings with Communist China, as well as if any members of their leadership received outside compensation, and the WHO refused to provide this information," Scott said.
"I've long called for accountability for the WHO, which is clearly not qualified to handle a global health crisis. The president was right to withdraw the U.S. from the WHO, which has proven to be a dangerous organization that doesn't have America's best interest in mind," Scott added.
Reach Kevin Derby at kevin.derby@floridadaily.com.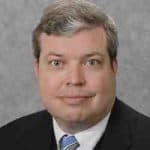 Latest posts by Kevin Derby
(see all)