 U.S. Sen. Rick Scott, R-Fla., is backing a proposal offering "grant funding for law enforcement family-support services and allow grant recipients to use funds to establish suicide-prevention programs and mental health services for law enforcement officers."
Scott announced this week he was backing U.S. Sen. Josh Hawley's, R-Mo., "Supporting and Treating Officers In Crisis Act."
"Florida's decreasing crime rate – now at a 47-year low – is a reminder of the dedication and hard work of Florida's law enforcement officers. These brave men and women risk their lives to keep our communities safe, and we must always do everything we can to give them the support and resources they need," Scott said on Thursday.
Other backers of the bill include U.S. Sen. Sheldon Whitehouse, D-RI, U.S. Sen. Tom Tillis, R-NC, U.S. Sen. Amy Kolbuchar, D-Minn., U.S. Sen. Tom Cotton, R-Ark., and U.S. Sen. John Cornyn, R-Tex.
"Suicide is the number one cause of death for police officers in the United States. But Congress has failed to fund grant programs that provide support services for police officers and their families. Current grant programs also do not allow for funds to be used for suicide prevention efforts, mental health screenings, or training to identify officers at risk," Hawley's office insisted. "The bill would restore grant funding for law enforcement family-support services. The bill also allows grant recipients to use funds to establish suicide-prevention programs and mental health services for law enforcement officers."
"Every day law enforcement demonstrates tremendous bravery in protecting us from the worst of humanity, but it often takes a toll. Police work is physically, mentally, and emotionally demanding. This legislation will provide much-needed support to the heroes that keep us safe," Hawley said.
"The things that police officers and firefighters see at accidents and crime scenes can be horrifying, and they often face terrible danger. Helping them process and deal with the things they must bear to protect the rest of us is an important duty we owe," Whitehouse said.
The bill has the support of several law enforcement groups including the National Sheriffs Association, the Major County Sheriffs of America, the National Association of Police Organizations, the American Foundation for Suicide Prevention and the National District Attorneys Association.
Kevin Derby  can be reached at Kevin.Derby@floridadaily.com.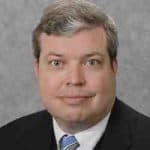 Latest posts by Kevin Derby
(see all)