 This week, U.S. Sen. Rick Scott, R-Fla., threw his support behind U.S. Sen. John Cornyn's, R-Tex., proposal to create "a partnership between the U.S. National Guard and Taiwanese defense forces to ensure a well-integrated defense force capable of fast deployment during a crisis."
Cornyn introduced the "Taiwan Partnership Act" on Tuesday with a dozen co-sponsors including Scott and U.S. Sen. Tammy Duckworth, D-Ill.
The bill would lead to more exchanges between officers and defense officials of the two nations while expanding their work on defense and humanitarian and relief operations.
"Taiwan is a critical ally in a region facing growing destabilization and competition for power. This legislation would help ensure the National Guard is ready to act in support of Taiwan should its autonomy be threatened," Cornyn said.
"As Communist China escalates its aggression toward Taiwan, the United States must make clear that we stand with our great ally and the Taiwanese people in defense of its democracy. This legislation carries an important message to General Secretary Xi that we will not tolerate his threats against Taiwan's autonomy," Scott said.
"Taiwan is an important strategic partner for the U.S. in the Indo-Pacific region. I'm introducing this bipartisan bill with Senator Cornyn to evaluate the feasibility of enhanced cooperation between our two peoples on important issues like emergency response, cyber defense, education, cultural exchange and advisor programs. Our National Guard units do great work in our communities every day, and they're ideally suited to help build partner capacity across this range of skill sets in Taiwan," Duckworth said.
The bill was sent to the U.S. Senate Armed Services Committee. So far, there is no companion measure over in the U.S. House.
Reach Kevin Derby at kevin.derby@floridadaily.com.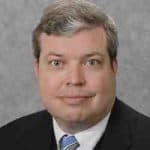 Latest posts by Kevin Derby
(see all)