 This week, U.S. Sen. Rick Scott, R-Fla., paired up with U.S. Sen. Ben Ray Luján, D-NM, brought back the "Reduce Impaired Driving for Everyone (RIDE) Act" which, they insist, will "help prevent drunk driving and save thousands of lives."
Luján introduced the bill on Thursday with Scott as a co-sponsor.
"The Reduce Impaired Driving for Everyone (RIDE) Act will promote the research and development of advanced alcohol and impaired driving detection technology and will require the implementation of such technology in new motor vehicles," Scott's office noted. "Alcohol-impaired driving fatalities represent approximately one-third of all highway fatalities in the U.S. every year. According to the Insurance Institute for Highway Safety, more than 9,400 drunk driving deaths could be prevented each year if drunk driving prevention technology is made standard on every new vehicle."
The two senators weighed in on the proposal on Thursday.
"Drunk driving has brought pain into the homes of too many New Mexicans. Across the country, thousands of families mourn the loss of loved ones in drunk driving crashes that can be prevented with the deployment of cutting-edge technologies. This can change if Congress takes action, and that's what the RIDE Act sets out to do. This bipartisan legislation is a major effort to end drunk driving, keep our highways safe, and prevent needless deaths," Luján said.
"It is heartbreaking that we have lost so many to the irresponsible actions of drunk drivers, and it's time to take real, significant action to prevent any further loss. I'm proud to continue leading this effort and promote the development of critical alcohol and impaired driving detection technology, which will be a huge step to protect our families and communities," Scott said.
The bill was sent to the U.S. Senate Commerce, Science and Transportation Committee.
Over in the U.S. House, U.S. Reps. Debbie Dingell, D-Mich., David McKinley, R-WV, and Kathleen Rice, D-NY, are championing the companion measure.
Mothers Against Drunk Driving (MADD), Advocates for Highway and Auto Safety, the National Safety Council, Distilled Spirits Council of the United States (DISCUS) and Responsibility.org are all backing the bill.
Reach Kevin Derby at kevin.derby@floridadaily.com.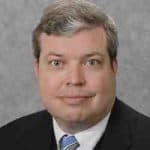 Latest posts by Kevin Derby
(see all)