 While Gov. Rick Scott has declared victory over U.S. Sen. Bill Nelson, D-Fla., there will be a recount since the race remains close.
As of Wednesday morning, Scott was up with more than 34,500 votes out of 8.1 million total votes. That means Scott's margin of victory is less than one half of one percent–meaning a recount is in the works.
For his part, Nelson has the option to decline the recount but is proceeding with it.
"We are proceeding to a recount," Nelson said on Wednesday morning.
"The next step in the process is for the 67 county supervisors of election to recheck the total tally, and for the Nelson campaign to contact voters whose ballots were not counted due to a lack of ID or a matching address, for instance.  The deadline is noon Saturday, or perhaps longer under certain circumstances, to determine whether the recount proceeds under law," Nelson's campaign team noted. "Meantime, the Nelson campaign said today it intends to have observers in all 67 counties watching for any irregularities, mistakes or unusual partisan activities.  For instance, prior to Election Day, Madison County Republican Supervisor of Election Thomas Hardee – who initially was appointed to office by Scott – was quoted by the Tampa Bay Times as saying he would 'eat his [Nelson's] lunch.'"
"We expect the supervisors, regardless of their party affiliation, will discharge their constitutional duties," said Marc Elias, a lawyer for Nelson.
Republicans aren't backing down though, insisting Scott has won.
"For the last eight years, I have had the privilege of serving the State of Florida alongside Governor Rick Scott," said state Sen. Anitere Flores, R-Miami, on Wednesday morning. "Under his leadership, Florida is winning with a record number of new jobs, lowest unemployment rate in 11 years and historic funding for K-12 public schools.  Scott will bring this same 'get things done' work ethic to Washington, D.C. and for that I congratulate him."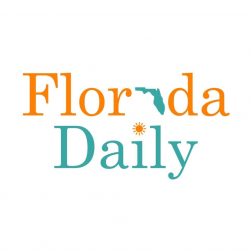 Latest posts by Florida Daily
(see all)