In one of the most closely watched U.S. Senate contests in the nation, Gov. Rick Scott has a slender lead over U.S. Sen. Bill Nelson, D-Fla..
The Florida Southern College Center for Polling and Policy Research released a poll of likely voters on Monday which has Scott, who won the Republican primary in August, with 46 percent with Nelson easily within the margin of error at 44.5 percent while 6 percent back other candidates and 3.5 percent don't know who they are backing.
"Florida's race for the U.S. Senate featuring the Democratic incumbent, Bill Nelson and current governor Rick Scott, is currently in a statistical tie. Our results show Scott slightly ahead of Nelson, 46 to 44.5 percentage points, but well within the margin of error," noted Zachary Baumann, an Assistant Professor of Political Science at Florida Southern College and the director of the Florida Southern College Center for Polling and Policy Research.
Both candidates have secured the party base with 87 percent of Republicans for Scott and the same percentage of Democrats backing Nelson. Voters outside the major parties go for Nelson 46 percent to 38 percent.
Men go for Scott 52.5 percent to 40 percent but women break 49 percent to 40 percent for Nelson.
Scott get a majority of whites–52.5 percent–while 39 percent back Nelson. Blacks go for Nelson 75 percent to 8 percent. Nelson also leads with Hispanics 55.5 percent to 21.5 percent.
There is also a generation gap with Nelson up big with voters between 18-44 while Scott has a commanding lead of voters over 44, including a solid lead with seniors.
"The race for Senate is still, decidedly, a toss-up. These results show Scott leading by approximately 1.5 points, but the margin of error of this poll does not allow us to place one candidate firmly ahead of the other," Baumann insisted.
The poll of 476 likely Florida voters was taken from Oct. 1 through Oct. 5 and had a margin of error of +/- 4.49 percent.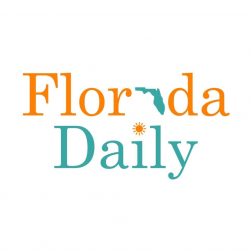 Latest posts by Florida Daily
(see all)