 Two polls released this week show U.S. Sen. Bill Nelson, D-Fla., and Republican Gov. Rick Scott in a dead heat.
Quinnipiac University unveiled its latest poll on Wednesday which shows the two candidates taking 49 percent apiece and more than 90 percent of Nelson and Scott voters are sure on who they will back in November.
"The Florida Senate race, one of the most important this election year, is a dead heat," insisted Peter Brown, the assistant director of the Quinnipiac University Poll though he added Scott is "the most difficult challenge" Nelson has ever faced.
There are gender and racial divides in the poll though both candidates have secured their respective party bases.
"The campaign is a prototype of our nation's political environment," Brown insisted. "Democrat Nelson carries women and black voters, while Republican Scott wins among men and white voters. The key in close elections like this one often lies with independent voters. So far, Sen. Nelson has the edge with this swing group. The candidate who holds those voters in November is likely to win."
The poll of 785 likely voters was taken from August 30 through September 3 and had a margin of error of +/- 4.3 percent.
That's not the only poll that shows a close contest shaping up in the Senate race. Earlier this week, St. Pete Polls released a survey showing Scott and Nelson dead even with 47 percent apiece.
According to the St. Pete Polls survey, both candidates have nailed down their party bases with 80 percent of Republicans behind Scott and Nelson taking 77 percent of Democrats. Voters outside the major parties go Nelson's way with the Democrat getting 51 percent of them while 42 percent back Scott.
The Quinnipiac poll shows 89 percent of Democrats behind Nelson and 92 percent of Republicans for Scott. Voters outside the major parties break Nelson's way with 56 percent of them for him and 43 percent of them for Scott.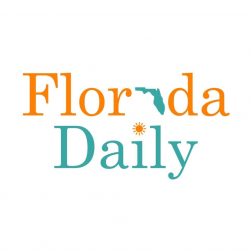 Latest posts by Florida Daily
(see all)