St. Pete Polls took a survey for Florida Politics which originally showed Nelson with a narrow. 47.4% to 46.7% lead, while 6 percent remain undecided with five weeks to go.
The poll of 2,312 registered voters who said they are planning to vote in the general election was taken from Sept. 29 through Sept. 30 and had a margin of error of +/- 2 percent.
Both candidates have nailed down the party faithful with Scott getting 78 percent of Republicans and Nelson pulling in 76 percent of Democrats. Nelson leads with voters outside the major parties 51 percent to 40 percent.
Whites go for Scott 54 percent to 41 percent while Nelson takes 77 percent of blacks to 16 percent. Hispanics are far closer with Nelson getting 48 percent of them and Scott 45 percent of them.
Nelson has a slight lead with women and Scott has a narrow advantage with men. Scott does better with voters under 30 and seniors while Nelson leads with other age groups.
Scott holds big leads in Pensacola, Panama City, Jacksonville and Fort Myers. Nelson is winning big in Tallahassee, Gainesville, West Palm Beach and Miami. The two candidates are running close on I-4 with Nelson slightly ahead in Orlando and Scott with a narrow edge in the Tampa area.
Kevin Derby can be reached at Kevin.Derby@floridadaily.com.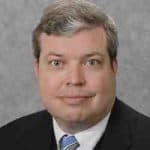 Latest posts by Kevin Derby
(see all)