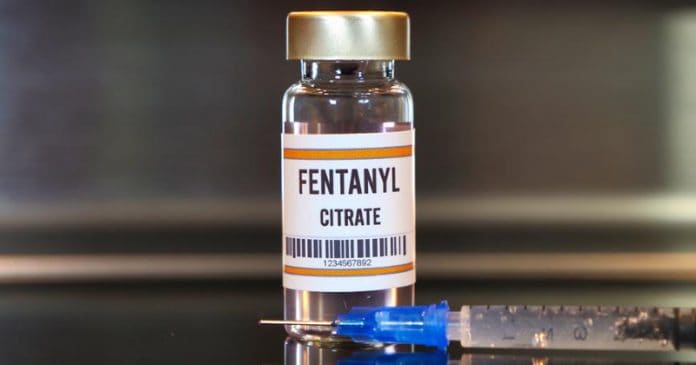 Last week, U.S. Sen. Rick Scott, R-Fla., brought back his "Eradicating Narcotic Drugs and Formulating Effective New Tools to Address National Yearly Losses of Life (END FENTANYL) Act. "
Scott first introduced the bill in June 2022. The bill "would require the Commissioner of U.S. Customs and Border Protection (CBP) to update its policies at least once every three years to ensure drug interdiction guidance is up to date."
When he showcased the bill last summer, Scott's office noted his proposal "builds off the 2019 GAO report, 'Land Ports of Entry: CBP Should Update Policies and Enhance Analysis of Inspections,' that found drug interdiction guidance has not been updated in 20 years."
The bill would "require the Commissioner of CBP to review and update the Office of Field Operations' policies and handbooks, as necessary and at least once every three years in order to respond to illegal activity, such as the trafficking of drugs and humans, along the border" and "require the Commissioner of CBP to submit a report to the Committee on Homeland Security and Governmental Affairs of the Senate and the Committee on Homeland Security of the House of Representatives that summarizes the policy and manual changes every three years."
U.S. Sens. Mike Braun, R-Ind., Dianne Feinstein, D-Calif., Maggie Hassan, D-NH, and Jacky Rosen, D-Nev., are co-sponsoring the proposal.
"For too long, the crushing heartbreak felt from losing a loved one to a drug overdose, and the opioids that cause them, have plagued American families. This epidemic, fueled by the massive amounts of fentanyl flowing illegally over our southern border into our communities, has only grown worse under Joe Biden's failed open border policies. Every life taken by an accidental drug overdose is a preventable tragedy and we must do everything in our power to stop them. That's why I am once again leading a bipartisan group of my colleagues to introduce the END FENTANYL Act. We must continue to do everything possible to ensure our brave CBP agents, who are on the frontlines of this battle, have every tool needed to fight back, keep these dangerous drugs out of our country and save lives," Scott said.
"As fentanyl overdoses continue to devastate families across New Hampshire, we must further support law enforcement's efforts to curb the flow of illicit drugs into our communities. This bipartisan bill will ensure that Customs and Border Protection updates its drug interdiction guidance, a move that is long overdue. I will continue working with my colleagues on both sides of the aisle to combat the substance misuse epidemic and help save lives," Hassan said.
The bill was sent to the U.S. Senate Homeland Security and Governmental Affairs Committee.
While Scott was able to get the bill through the Senate last year without objection, it did not gain much traction in the U.S. House.
U.S. Rep. Michael Guest, R-Miss., hopes things will be different this time out as he plans to introduce the bill in the House. Guest first introduced the proposal in December with U.S. Rep. David Trone, D-Mary., as the main co-sponsor.
"The damage that has already been caused by fentanyl is irreparable. Overdoses are now the leading cause of death in Americans aged 18 to 45, and the fentanyl crisis is affecting families and communities across the country. However, we can act to mitigate the continued devastation that the drug is causing in communities across our nation. This bill is a strong step forward in our mission to save as many lives as possible from this deadly drug, and I applaud Senator Scott for his commitment to saving American lives through this legislation. I look forward to continuing to work with him, our colleagues in the House and Senate, and Customs and Border Protection to stop the flow of fentanyl into our communities," said Guest last week.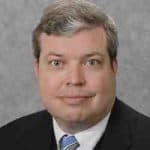 Latest posts by Kevin Derby
(see all)