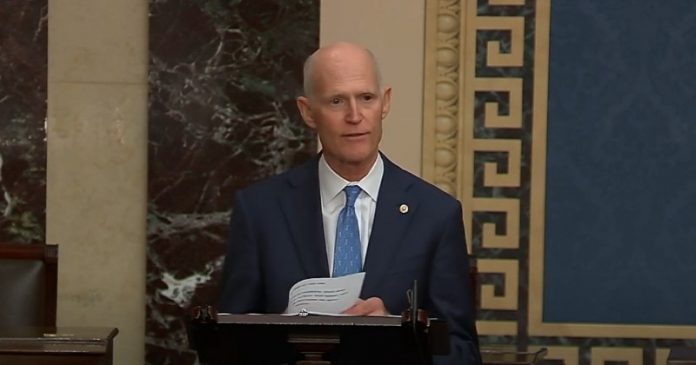 This week, U.S. Sen. Rick Scott, R-Fla., brought back his resolution "to require members of Congress to have enough time to read bills before voting on them and certify that they have read every bill they cast a vote on."
Scott first introduced the resolution in March 2021 and Republican U.S. Sens. Joni Ernst of Iowa, Josh Hawley of Missouri and Roger Marshall of Kansas are back as co-sponsors.
"One of the prime examples of Washington's dysfunction is the blatant acceptance that members of Congress are handed a several thousand page bill that spends billions or trillions of taxpayer dollars that's been negotiated in secret, then expected to vote on it hours later. This is exactly the kind of recklessness that led to Biden's raging inflation, a sluggish economy and a $31 trillion federal debt crisis. In any other job, if you asked someone to approve a document without reading it, you'd never hire them again, but in Washington? It's the standard. It's a total failure to the American people – they expect and deserve more than that. This common sense bill simply requires that members of Congress have enough time to read the bills they're voting on, so they know what's in them and what it means for the families they represent. I applaud House Republicans' efforts to pass a rule giving their members more time to review bills. This isn't controversial, it's common sense and far past time to put this into practice. I look forward to passing this bill with overwhelming and bipartisan support," Scott said.
"At the end of last year, senators were only given 18 hours to review the 4,155 page omnibus. The bill was an atrocity and we were learning about all the wasteful provisions contained in it up until and after voting on its passage. Sadly, this happens far too often. I'm happy to join Senator Scott in introducing this resolution as we must put rules in place in the Senate to ensure lawmakers are given a proper amount of time to assess legislation, particularly for reckless spending measures that negatively impacts America's fiscal health," said Marshall.
"Before Washington politicians ram through more mammoth legislation, I say we force members to actually read a bill before voting on it," said Ernst. "It sounds simple, but unfortunately it's become all too common in 'the Swamp' for folks not to know what they're actually voting on. After Congress masters reading, maybe then it can move onto arithmetic!"
The resolution was sent to the U.S. Senate Rules and Administration Committee. With Democrats controlling the Senate, Scott's resolution is not expected to garner much momentum.
Reach Kevin Derby at kevin.derby@floridadaily.com.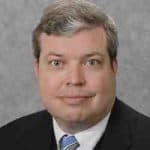 Latest posts by Kevin Derby
(see all)