 On Friday, U.S. Sen. Rick Scott, R-Fla., introduced the first of his series of proposals to help rein in the costs of higher education.
After saying earlier in the month that he would bring out five proposals to help hold down higher ed costs, Scott brought out the "Student Training and Education Metrics (STEM) Act" on Friday.
"Today, I am introducing the STEM Act to offer a solution to make higher education more affordable and ensure schools are preparing students for jobs," Scott said. "Just like I did as governor of Florida, I'm working to make sure colleges and universities never raise tuition or fees on our students. My STEM Act eliminates all federal funding for institutions that raise tuition, requires standards and metrics for both for-profit and non-profit colleges, and holds colleges and universities accountable for a portion of student loans. The Democrats' plans to eliminate all student loan debt is a fairy tale that would only make bad behavior worse. Proposals to make everything free seems great, but would bankrupt families. We need to focus on real solutions to bring down the cost of higher education and make sure students are prepared for jobs."
The bill would ensure that schools which raise tuition and fees would not be able to obtain federal funds.
"There's no reason universities should be raising costs on our students, even one bit. Businesses have to get more productive each year, so should our colleges and universities," Scott's office insisted.
The bill would also ensure more accountability for schools when it comes to job placement and student debt.
"By forcing universities to take more responsibility, they will have more of an incentive to actually prepare students for careers – instead of encouraging mountains of debt and degrees that don't lead to jobs after graduation," Scott's office noted. "The STEM Act creates an agreement between institutions and students. Beginning the first year after enactment, an institution is responsible for 1 percent of the loan balance of students who are in default, within the first three fiscal years where their loans have entered repayment. Institutions are responsible for 2 percent in the second year, increasing to 10 percent of that balance at the end of 10 years."
Scott's proposal would also have the U.S. Education secretary "publish a variety of important and common-sense metrics, such as the 6-year graduation rate for each academic program offered in their institution, the percentage of graduates who are employed full-time or continuing their education full-time after graduation, and the cost to graduate with a degree for each academic program" to help ensure more transparency.
"Metrics create accountability to make sure all higher education institutions are doing their most important job: preparing students for the opportunity to get a great job, build a career and become self-sufficient," Scott's office noted.
Scott's proposal was sent to the U.S. Senate Health, Education, Labor, and Pensions Committee towards the end of last week. So far, he does not have any Senate cosponsors and there is no companion bill over in the U.S. House.
Reach Kevin Derby at kevin.derby@floridadaily.com.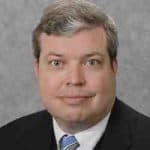 Latest posts by Kevin Derby
(see all)