U.S. Sen. Rick Scott, R-Fla., is calling for extending Temporary Protected Status (TPS) for Venezuelans fleeing the economic and political chaos plaguing their nation.
Following the lead of several Florida Republicans and Democrats on Capitol Hill, Scott said on Tuesday the time has come to extend TPS to Venezuelans.
"The United States cannot stand by while the dictator Maduro continues to terrorize his people. Over the weekend, his thugs blocked humanitarian aid to the country and killed innocent civilians who were simply trying to bring food, water and medicine into their country. Hundreds of thousands of Venezuelans are fleeing the violence and starvation of Maduro's socialist regime," Scott said.
"While I believe we need a long-term solution for the Temporary Protected Status program, the President should immediately extend Temporary Protected Status for Venezuelans who came to the United States to escape Maduro's regime," Scott added. "I applaud the administration for implementing strong sanctions against the regime, and we must continue to do everything in our power to save Venezuela from this tyrannical dictator."
Terrie Rizzo, the chairwoman of the Florida Democratic Party, said she wasn't buying it.
"While Democrats have been advocating for solutions to Venezuelan immigrants in the US, Rick Scott now tries to hide his anti-immigrant record by advocating for TPS," she said. "Scott's atrocious record on immigration includes pushing for an Arizona-style crackdown on illegal immigration, denying drivers licenses to Dreamers in Florida and opposing the DREAM Act. Scott's posturing is fake and opportunistic."
Kevin Derby can be reached at Kevin.Derby@floridadaily.com.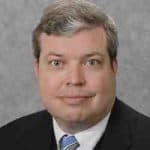 Latest posts by Kevin Derby
(see all)