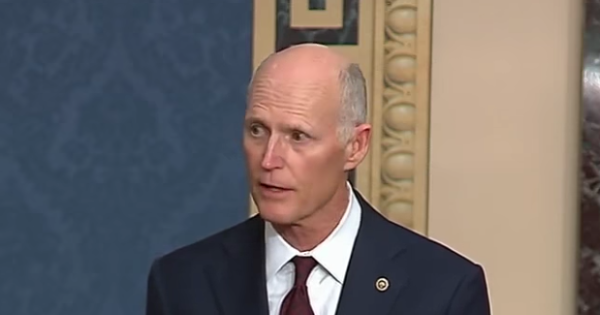 Last week, U.S. Sen. Rick Scott, R-Fla., showcased his proposed "IMF Accountability Act."
The bill, which Scott introduced last month, "would prevent the International Monetary Fund (IMF) from allocating Special Drawing Rights (SDR) or providing increased lending to China, Russia, Iran, the Taliban Government of Afghanistan, North Korea, Cuba, Venezuela and Nicaragua." Scott noted that last year "the Biden administration supported a record $650 billion SDR allocation, of which $17.5 billion went to Russia, $22 billion to China and $3.5 billion to Iran."
Scott highlighted the proposal which has the support of U.S. Sens. Ted Cruz, R-Tex., and Bill Hagerty, R-Tenn.
"Financing countries that commit human rights abuses and threaten our fellow democracies goes against everything we stand for as a nation. With Russia's horrific invasion of Ukraine, Iran's funding of terror, Communist China's Uyghur genocide and other atrocities continuing at the director of tyrants across the world, we must send a clear message and cut them off. My bill, the IMF Accountability Act, will make it illegal for U.S. representatives to the IMF to continue supporting the world's tyrannical regimes and benefit from the economic strength of America and our partners and allies. I thank Senators Ted Cruz and Bill Hagerty for their support, and urge the Senate to immediately pass this crucial legislation," Scott said.
"The IMF must never financially bolster malevolent nations that pose a threat to domestic and global economic security. This bill will ensure our United States IMF representatives are held to account in assuring that the Fund is not misused to support adversarial countries.," Hagerty said. .
Scott's office insisted the bill would help deter Russia as it continues to invade Ukraine.
"The IMF created the SDR as an international reserve asset to supplement member countries' official reserves and distributes these assets based on each country's IMF quota. Member countries receive SDRs and can exchange them for U.S. dollars or the currencies of other IMF members. As Russia continues to wage an unjustified and unlawful war against Ukraine, the IMF Accountability Act will send a clear message that the United States does not support bankrolling countries led by tyrannical dictators that commit human rights abuses and threaten democracies," Scott's office noted.
The bill was sent to the U.S. Senate Foreign Relations Committee. So far, there is no companion measure over in the U.S. House.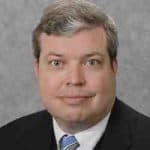 Latest posts by Kevin Derby
(see all)