On Tuesday, U.S. Sen. Rick Scott, R-Fla., called on Amazon to embrace his call to require online realtors disclose the country of origin of all of their products.
Last month, Scott unveiled the "Promoting Responsibility In Markets and E-Retailers (PRIME) Act."
"We have to get serious about where our money is going," Scott said when he introduced the proposal. "There are nations around the world, like China, that are trying to compete with America. By buying products made by our adversaries, we are sending them money without a second thought and supporting their efforts to compete with us on the global stage.
"Consumers should know where the products they buy online are made and where the apps they download to their phones are developed. I introduced the PRIME Act to create more transparency in the online retail space so consumers can make informed choices for themselves and their families," Scott added.
The bill creates "country of origin requirements for online retailers" including sellers of applications for the internet and smart phones. If Scott's proposal becomes law, the  Federal Trade Commission would be in charge of enforcing it.
Scott wrote Amazon CEO Jeff Bezos on the matter in a letter sent out on Tuesday.
"The safety of American families is my top priority. However, the recent Wall Street Journal report detailing thousands of banned, unsafe, and deceptive products on Amazon's platform is deeply concerning. Every day, American consumers are being misled because poor oversight has opened Amazon's market to millions of third-party sellers. This is unacceptable," Scott wrote Bezos.
"I'm fighting every day to protect American consumers, which is why I introduced the Promoting Responsibility In Markets and E-Retailers (PRIME) Act of 2019. My bill would require online retailers to list the country of origin for each product they sell. Americans have a right to know where the products they buy online are made. This will not only give consumers more information to make valuable decisions, but it will also protect them against fraudulent, deceptive and unsafe products," Scott added.
"Important safety provisions like those in the PRIME Act will help keep our families safe. Amazon, and other online retailers across America, should not wait for Congress to act," Scott wrote in conclusion. "I urge Amazon to be a leader in public safety by immediately providing transparency about the products sold on your platform and list where each product is made. This would greatly benefit consumers and demonstrate Amazon's commitment to safety. I look forward to working with you on ways to further protect American families and promote transparency."
After a prominent career in the private sector, Scott became increasingly politically active, leading Conservatives for Patients' Rights (CPR) against then-President Barack Obama's healthcare law. Scott was elected governor in 2010 and was reelected in 2014. In 2018, he defeated three-term U.S. Sen. Bill Nelson, D-Fla.
Scott sits on the U.S. Homeland Security and Governmental Affairs, the Armed Services, the Commerce, Science and Transportation and the Budget Committees. He also sits on the Special Committee on Aging.
Reach Kevin Derby at kevin.derby@floridadaily.com.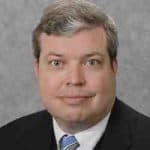 Latest posts by KEVIN DERBY
(see all)