After meeting with representatives from the timber industry and local officials from the Panhandle, U.S. Sen. Rick Scott, R-Fla., is calling for federal assistance to the timber industry which was hurt badly by Hurricane Michael back in October.
Scott sent a letter to U.S. Department of Agriculture Secretary Sonny Perdue on Monday to ask for help for the timber industry.
"Last year, Hurricane Michael devastated Florida's Panhandle and left a path of destruction in its wake for thousands of families and businesses. Michael wreaked havoc on our state's agricultural resources, and wiped out much of Florida's important timber industry. The storm damaged 2.8 million acres with approximately 72 million tons of timber, leaving more than 16,000 forest landowners with few options for recovery," Scott wrote Perdue.
"Florida's forests are critical to our economy, and the storm had devastating impacts on our hardest hit counties who rely heavily on this industry," Scott added. "Unlike annual crops, timberland insurance is not commonly available, which has left Floridians with an immense financial burden. Additionally, fallen timber creates a huge challenge for our communities, as it blocks road access and increases the threat of wildfires. It could take more than a decade for Florida's timber industry to recover from the storm's devastation, and our Panhandle families need help.
"As governor, I worked nonstop to help Floridians rebuild and recover from one of the most catastrophic hurricanes our state has seen," Scott continued. "We made great progress with the help of our partners at the local, state, and federal level, but there is still much more to do, especially when it comes to the restoration of Florida's timber industry. The United States Department of Agriculture (USDA) continues to be a partner to Florida's agricultural industry, and I am urging the department to help our Panhandle forests recover by providing additional funding to the affected regions. I will be working with my colleagues in Congress to fight for disaster funding to address these concerns in urgently needed emergency supplemental appropriations.  In the meantime, I would like to request an incident management team to deploy to the USDA Farm Service Agency field office in Marianna to help process the current applications for affected timber landowners.  These families need timely information regarding their status in the numerous USDA programs currently available, and the resources they need to remove debris and begin the process of reforestation.
"I will never stop fighting for the federal assistance they need to get back on their feet. I look forward to working closely with you as we rebuild Florida's timber industry," he wrote in conclusion.
Back in November, then Florida Agriculture Commissioner Adam Putnam announced that Hurricane Michael caused $1.5 billion in damages to agriculture in the Sunshine State with the vast majority of it–around $1.3 billion–damaging the timber and forestry sectors.
Kevin Derby can be reached at Kevin.Derby@floridadaily.com.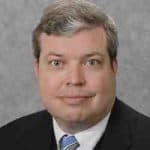 Latest posts by Kevin Derby
(see all)