 Last week, U.S. Sen. Rick Scott, R-Fla., introduced the "Save Democracy Act" which, he insisted, will "improve our election system and restore confidence in our nation's democracy" and 'creates much needed national standards and guidelines to safeguard the accuracy and integrity of our election system and prevent fraud."
The bill stops automatic voter registration in federal elections and would have citizenship verifications and Social Security Numbers used to register to vote in federal elections. Scott's proposal would also ensure that only voters can return ballots and would have states send absentee ballots to only voters who request one. The bill would also ensure ballot-counting does not pause until finished.
U.S. Sens. Cindy Hyde-Smith, R-Miss., John Barrasso R-Wy., and Cynthia Lummis, R-Wy., lined up behind the bill as co-sponsors.
"The United States is a beacon of democracy in the world, and free and fair elections are one of the guiding principles our nation was founded on," Scott said when he introduced the bill last week. "However if the American people don't have confidence in our elections, we don't have a true democracy. What we saw this past election was confusion and chaos caused by inconsistent standards and last minute changes to established election laws by state officials and activist judges. It's now more clear than ever that there is a serious need for major reforms to our election systems. The Save Democracy Act establishes common sense, nation-wide standards and requirements for voter ID, mail-in ballots and vote counting. To restore confidence in our elections, we need consistency and the ability to ensure accurate and timely election results. I look forward to my colleagues joining in this effort to help our country move forward, restore public trust and protect the democracy our nation cherishes."
"Broad participation in the American electoral process is not only ideal, but necessary. At the same time, everyone needs to have confidence that our elections are conducted in a consistent and transparent manner. Setting basic federal standards would go far to begin restoring public trust in the integrity of our elections, and, I believe, encourage more citizens to participate in our democratic process," said Hyde-Smith.
"The right to vote in America is sacred. Americans deserve confidence that our elections will always be both fair and transparent. This Save Democracy Act makes important reforms that will increase efficiency, security, and certainty in our voting process nationwide," said Barrasso.
The bill has the support of the Republican Study Committee, Heritage Action, FreedomWorks and the Family Policy Alliance.
The bill was sent to the U.S. Senate Rules and Administration Committee. So far, there is no companion measure in the U.S. House.
Reach Kevin Derby at kevin.derby@floridadaily.com.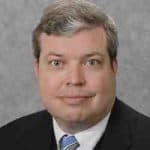 Latest posts by Kevin Derby
(see all)