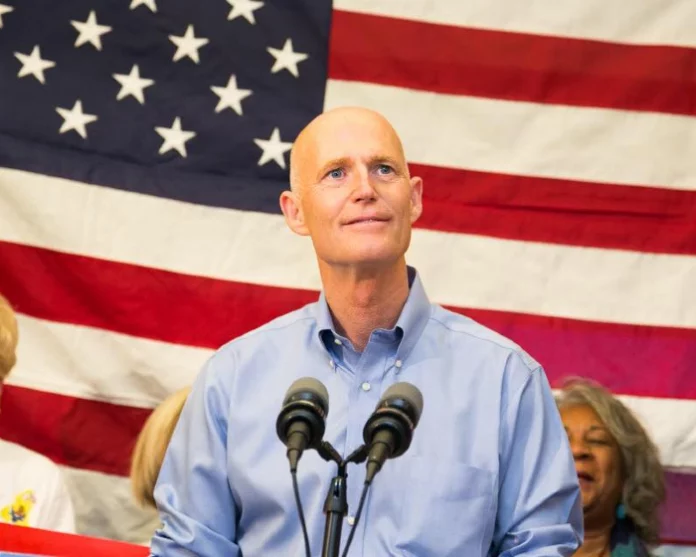 This week, with the backing of a senator from the Sunshine State, U.S. Sens. James Lankford, R-Okla., and Maggie Hassan, D-NH, brought back a proposal "which would take government shutdowns off the table by setting up an automatic continuing resolution (CR) if government funding has not been enacted on time and requiring Congress to stay in town until the job is done."
Lankford reintroduced the "Prevent Government Shutdowns Act" with Hassan as the main co-sponsor. U.S. Sen. Rick Scott, R-Fla., is also backing the proposal. Other supporters include Republican U.S. Sens. Mike Braun of Indiana, Bill Cassidy of Louisiana, Steve Daines of Montana, Joni Ernst of Iowa, Ron Johnson of Wisconsin and Ben Sasse of Nebraska and U.S. Sen. Angus King, I-Maine, who caucuses with the Democrats.
"As our national debt climbs dangerously higher and Congress continues to ignore the tough spending decisions, forcing Congress to stay in DC until the budget work is done is the most effective way to get Congress to actually get the government-funded on time," said Lankford. "Shutdowns cost taxpayer dollars, hurt federal employees and their families, and threaten our national security. Oklahomans expect Congress to do their job, keep the federal government functioning, prevent overspending, and be held accountable for doing what they're supposed to do. I will push to see serious consideration of our practical and commonsense solution to shut down the shutdowns."
"Government shutdowns are costly and avoidable, and our bipartisan bill would help ensure that the government remains open until Congress can come together and agree on a spending bill," said Hassan. "Our commonsense legislation will hold lawmakers accountable by requiring them to stay in Washington until they reach an agreement. I will keep working with my colleagues on both sides of the aisle to protect taxpayers by ending harmful government shutdowns."
"The most basic duty of Congress is to responsibly appropriate taxpayer dollars, but Washington has continued to cut corners, pile debt on American families and think only of its own short-term interests. America's credit card is maxed out and it's time for accountability," said Scott. "Our brave men and women in uniform, who put their lives on the line every day, should not have their paychecks held because Congress wants to play political games. Congress' dysfunction is harming hardworking Americans which is unacceptable—this is why we must pass the Prevent Government Shutdowns Act."
The Committee for a Responsible Federal Budget, the Council for Citizens Against Government Waste, FreedomWorks, the National Taxpayers Union, Americans for Prosperity, Americans for Tax Reform, and the American Conservative Union are all backing the proposal.
"Upon a lapse in government funding, the bill would implement an automatic CR, on rolling 14-day periods, based on the most current spending levels enacted in the previous fiscal year. This would prevent a shutdown and continue critical services and operations," Lankford's office noted. "Under the bill, no other votes would be in order in the House and Senate unless they pertain to passage of the appropriations bills or mandatory quorum calls in the Senate. However, after 30 days under the automatic CR, certain expiring authorization bills and executive calendar nominations would be eligible for consideration on the Senate floor, including a nomination for a Justice of the Supreme Court or a Cabinet Secretary, and narrow reauthorization legislation for programs operating under an authorization that has already expired or will expire within the next 30 days."
The bill was sent to the U.S. Homeland Security and Governmental Affairs Committee. So far, there is no companion measure in the U.S. House.
Scott has also backed other efforts to ensure Congress passes budgets including championing the "No Budget, No Pay" proposal that he and Braun have been pushing for more than two years. Back in March, Scott and Braun brought back the proposal which would withhold congressional pay unless a budget is passed.
"Every business and family make a budget, but Congress doesn't. If your representatives refuse to do a basic part of their job like passing a budget resolution and appropriations bills in time, we shouldn't get paid. That's why I'm reintroducing the No Budget, No Pay Act, to hold D.C. accountable for the budget dysfunction that's put us on a collision course with fiscal disaster," Braun said this week.
"There is no reason members of Congress should be held to a different standard than any other American family or business. In the real world, if you don't do your job, you don't get paid. Our No Budget, No Pay bill simply requires Congress to pass an annual budget and meet appropriations bill deadlines, or forgo their taxpayer-funded salaries until the job is done. Accountability shouldn't be controversial," Scott said.
Scott floated the proposal during his successful challenge to U.S. Sen. Bill Nelson, D-Fla., back in 2018 and Braun introduced it back in January 2019.  The U.S. Senate Homeland Security and Governmental Affairs Committee advanced the proposal as part of Lankford's "Prevent Government Shutdowns Act" in June 2019 and put it on the Senate calendar in November 2019 but it did not clear the GOP-controlled Senate or the Democratic-controlled U.S. House. In January 2019, U.S. Rep. Jim Cooper, D-Tenn., introduced the House version of the bill and rounded up almost 30 cosponsors including U.S. Reps. Vern Buchanan, R-Fla., and Stephanie Murphy, D-Fla. Cooper's bill was stuck before the U.S. House Committee on House Administration for the better part of two years.
In recent years, other members of the Florida delegation also hoped to change the federal shutdown process.
Back in 2019,  then U.S. Rep. Ross Spano, R-Fla., introduced the "Deadline Enforcement Act" which was his first proposal in Congress. "The bill if enacted, would prevent all future government shutdowns by authorizing Continuing Resolutions (CR's) until annual funding bill(s) are passed, and prohibit member pay and official travel during lapses in government funding," Spano's office noted. Also in 2019,  then U.S. Rep. Donna Shalala, D-Fla., backed a proposal to "help prevent future government shutdowns and protect federal workers from being used as negotiating tools in funding talks."
"During lapses in government funding, the Stop STUPIDITY (Shutdowns Transferring Unnecessary Pain and Inflicting Damage In The Coming Years) Act would automatically renew funding at the same levels as the previous year—except for the legislative branch and the Executive Office of the president. This exclusion would help incentivize Congress and the president to work together to fix policy disagreements, without harming the federal workforce, U.S. national security, or the strength of the economy," Shalala's office noted.
Both Shalala and Spano went down to defeat in 2020.
Also in recent years, Murphy teamed up with U.S. Rep. Brian Fitzpatrick, R-Penn., a frequent legislative ally, to bring out the "Keep Congress Working Act" which "would require Congress to remain in session and work if the government is shut down."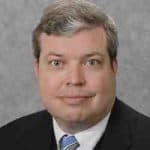 Latest posts by Kevin Derby
(see all)