Last week, U.S. Sen. Rick Scott, R-Fla., introduced the "Stop Taxpayer Funding of Hamas Act" to "ensure no American taxpayer dollars with be authorized to the territory of Gaza until the president certifies to Congress that these funds can be spent without benefitting terrorist organizations."
U.S. Sens. Joni Ernst, R-Iowa, and Cindy Hyde-Smith, R-Miss., are co-sponsoring the bill.
Scott has growing increasingly active when it comes to legislation focused on the Middle East, including introducing a resolution condemning Hamas' attacks on Israel and backing an arms sale proposal to Israel from U.S. Sen. Ted Cruz, R-Texas.
Scott weighed in on his proposal last week.
"For 11 days this month, we saw Hamas rockets rain down on our great ally Israel. Instead of coming together to stand for Israel and condemn these terrorists, we saw the Democrats turn their backs on Israel. Now, President Biden's State Department is confused about how to prevent American taxpayer dollars from going to terrorists. This lack of accountability or concern is absolutely disgusting and I won't allow it. That's why I'm introducing the Stop Taxpayer Funding of Hamas Act today to make sure American taxpayer dollars never go to support Hamas terrorists. I will never stop fighting to stop the radical left's anti-Israel and anti-Semitic agenda," Scott said.
"Hamas is a terrorist organization with a stated goal of the destruction of Israel—our decades long ally and democratic partner. As I've said, the United States must be clear in our unwavering commitment to our ally Israel and that includes ensuring not a dime of hardworking taxpayer dollars goes to Hamas," Ernst said.
"Ensuring U.S. funding does not benefit terrorist organizations is in our national security interest and a duty to our allies. I have always been a strong supporter of the State of Israel, and remain committed to the relationship between our two nations. I am proud to join my Senate colleagues in sponsoring legislation, which takes a strong stand against terrorism, anti-Semitism, and anti-Israel propaganda," Hyde-Smith said.
Scott's bill was sent to the U.S. Senate Foreign Relations Committee. So far, there is no companion measure over in the U.S. House.
Reach Kevin Derby at kevin.derby@floridadaily.com.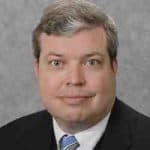 Latest posts by Kevin Derby
(see all)