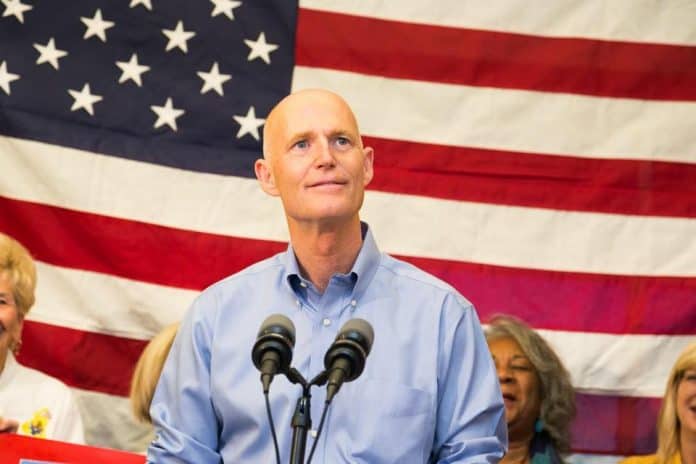 This week, U.S. Sen. Rick Scott, R-Fla., showcased his proposal to "require the Inspector General of the Department of Homeland Security to investigate the vetting and processing of migrants apprehended along the southwest border and to ensure that all laws are being upheld."
Scott introduced the "Upholding the Law at Our Border Act" last week with fellow Republican U.S. Sens. Ron Johnson of Wisconsin, Rob Portman of Ohio, Tommy Tuberville of Alabama, James Lankford of Oklahoma, Marsha Blackburn of Tennessee and Mike Lee of Utah on board as co-sponsors.
"Thanks to the Biden administration's open border and amnesty policies, there have been nearly 1.7 million apprehensions at our southern border just this year, with virtually zero immigrant vetting process being enforced – he's just laying out a welcome mat for human traffickers and savage cartels bringing drugs and crime to our communities, and blatantly ignoring U.S. laws and policies that are designed to keep America safe. Under the incompetent reign of Biden and Department of Homeland Security Secretary Alejandro Mayorkas, we have no idea how many illegal aliens have been released into our nation, we have no idea how many have been resettled and we have no idea where they are in our own country. The administration is either intentionally keeping local law enforcement and communities in the dark, or willfully breaking U.S. laws by letting unvetted immigrants roam freely across America. We can't allow them to continue recklessly ignoring U.S. law and putting families at risk," Scott said.
"My bill, the Upholding the Law at Our Border Act, requires an immediate investigation to ensure the proper vetting and processing of anyone that comes into our country, and holds the administration accountable for its basic duty of upholding U.S. laws," Scott added.
"The Biden administration's border crisis is continuing to set monthly records for the largest numbers of unlawful migrants crossing our border as well as allowing unprecedented amounts of deadly narcotics entering our communities. The influx has overwhelmed our Customs and Border Protection officers and agents and Congress needs to know what effect this is having on our national security as well as the enforcement of our laws. This bill will require an Inspector General investigation independent of DHS to tell Congress and the American people the facts about what is happening at the border, the impact to our nation's security, and what laws are not being enforced as this border crisis of the administration's own doing continues," said Portman.
The bill was sent to the U.S. Senate Judiciary Committee. So far, there is no companion measure in the U.S. House.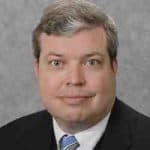 Latest posts by Kevin Derby
(see all)