On Wednesday, U.S. Sen. Rick Scott, R-Fla., who took his seat on Capitol Hill last week, threw his support behind a proposal paying Coast Guard members despite the continued partial federal shutdown.
Scott announced his support for U.S. Sen. John Thune's, R-SD, "Pay Our Coast Guard Act" which would "ensure all U.S. military members are being paid during the ongoing government shutdown." The Florida Republican is cosponsoring Thune's proposal.
"Our men and women risk their lives every day to protect our freedom and our way of life," Scott said. "Congress has failed to pass a budget and keep government funded; the men and women of our Coast Guard shouldn't be punished for the dysfunction of Washington. I am proud to support the Pay Our Coast Guard Act, which ensures our military men and women receive their salary while they perform their duties to protect and defend our nation, and I will always do everything I can to make sure they have all the resources they need to keep us safe."
Scott noted there are almost 4,900 Coast Guard members in the Sunshine State who have been impacted by the shutdown.
"The U.S. Coast Guard keeps families in Florida safe by patrolling the beaches, shore waters, and maritime territory of the state, conducting search and rescue operations, and intercepting boat shipments of illegal drugs and the victims of human trafficking," Scott's office noted.
Scott is not the only Republican from the Sunshine State backing the proposal as U.S. Sen. Marco Rubio, R-Fla., is also a cosponsor.
"I hate this government shutdown," Rubio said in support of the proposal. "I hope it comes to an end soon, but the one part that I hate seeing is that, of all our military branches the only people that are not getting paid is our Coast Guard. And that's why I've signed on and am working hard to pass this bill that will make sure that our Coast Guard personnel, many of whom are deployed abroad in dangerous situations—but are everyday out there keeping us safe—making sure that our Coast Guard personnel are getting paid like every other member of the military, and I hope we can pass that really soon."
Over in the U.S. House, U.S. Rep. Brian Mast, R-Fla., who briefly chaired the U.S. House Coast Guard Subcommittee last year, brought out a similar proposal last week.
Kevin Derby can be reached at Kevin.Derby@floridadaily.com.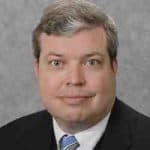 Latest posts by Kevin Derby
(see all)