 Even with a deal in place to fund the federal government for three weeks, new U.S. Sen. Rick Scott, R-Fla., showcased how the shutdown impacted Coast Guard members.
On Friday, Scott visited the Coast Guard station in Alexandria, Virginia and highlighted Coast Guard personnel not being paid during the shutdown.
"Our men and women in uniform make the ultimate sacrifice to defend our freedom, and the fact that they aren't getting paid is unacceptable. This morning, I met some truly amazing men and women who work day in and day out to honorably defend our country. But now, because of Washington's dysfunction, they aren't sure how they are going to put food on the table, pay for medicine for their children, or make rent. The most heartbreaking consequence of all is that as long as this shutdown continues, families of U.S. Coast Guard members killed in active service are unable to receive death benefits," Scott said on Friday.
Scott showcased his support for U.S. Sen. John Thune's, R-SD, "Pay Our Coast Guard Act" which would "ensure all U.S. military members are being paid during the ongoing government shutdown." The Florida Republican announced earlier this month that he is cosponsoring Thune's proposal. U.S. Sen. Marco Rubio, R-Fla., is also backing the proposal.
On Friday, Scott ripped into the Democrat leadership in Congress for the way they have handled the shutdown.
"It's been two weeks since the Pay Our Coast Guard Act was introduced, and Chuck Schumer – who continues to get paid – and his fellow Democrats blocked that bill from coming to the floor for a vote," Scott said. "I sponsored the Pay Our Coast Guard Act and No Budget No Pay. We need to get government open, but until the Democrats are willing to come to the table and negotiate in good faith, we should at least make sure that members of our armed forces get paid while incompetent and petty politicians don't."
Scott's office noted there are almost 4,900 active duty Coast Guard members in Florida impacted by the shutdown.
Kevin Derby can be reached at Kevin.Derby@floridadaily.com.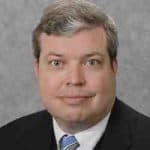 Latest posts by Kevin Derby
(see all)