U.S. Sen. Rick Scott, R-Fla., wants Congress to investigate the World Health Organization (WHO), insisting it helped the Chinese regime "cover up information regarding the threat of the coronavirus."
Back in the middle of February, Scott sent a letter to the Director-General of the World Health Organization (WHO) urging the WHO to do its own in-depth analysis on the extent of the Coronavirus.
Scott weighed in on Tuesday as to why he thinks the WHO needs to be investigated.
"The mission of the WHO is to get public health information to the world so every country can make the best decisions to keep their citizens safe," Scott said. "When it comes to coronavirus, the WHO failed. They need to be held accountable for their role in promoting misinformation and helping Communist China cover up a global pandemic. We know Communist China is lying about how many cases and deaths they have, what they knew and when they knew it – and the WHO never bothered to investigate further. Their inaction cost lives.
"As soon as Congress is back in session, there should be a hearing, along with a full investigation, to review whether American taxpayers should continue to spend millions of dollars every year to fund an organization that willfully parroted propaganda from the Chinese Communist Party," Scott added.
Scott accused the "Chinese state-run media" of "continually using World Health Organization official Bruce Aylward's comments for its propaganda" and ripped the WHO for praising China on being transparent when it came to the coronavirus. The senator also continued to hit the WHO for not letting Taiwan in.
Reach Kevin Derby at kevin.derby@floridadaily.com.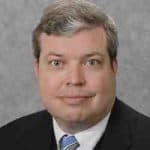 Latest posts by Kevin Derby
(see all)