This week, U.S. Sen. Rick Scott, R-Fla., introduced a resolution "to require members of Congress to have enough time to read bills before voting on them and certify that they have read every bill they cast a vote on."
Scott introduced the resolution on Monday. Republican U.S. Sens. Joni Ernst of Iowa, Josh Hawley of Missouri, John Kennedy of Louisiana and Roger Marshall of Kansas are co-sponsoring the resolution.
The resolution comes in the wake of the U.S. House passing a $1.9 trillion stimulus package last week.
"This legislation comes as Senate Democrats try to push through a more than 600-page COVID-19 spending bill, which prioritizes their wasteful, liberal agenda over actual COVID relief. Only 10 percent of the funding in the Democrats' bill is dedicated to actual COVID relief and less than one percent is committed to critical vaccine initiatives," Scott's office noted.
"Too often, lawmakers in Washington pass bills without having time to read them before they vote. These are new laws that impact American families and businesses and sometimes even authorize billions or trillions in tax dollar spending. Scary, right? It's ridiculous Washington dysfunction, and it has to end. I'm proud to lead my colleagues in making sure members of Congress get to work for the American people and actually read bills before casting their votes," Scott said.
"Here's a novel idea: before politicians ram through massive and consequential legislation that's hundreds of pages long and will rack up trillions of taxpayer dollars in spending, they should have to read the bill before voting on it. It sounds simple, but unfortunately, it's become all too common in Washington for folks not to know what's in the bill they're voting on. I say we require Congress to actually 'Read the Bill' first. Is that too much to ask?" Ernst said.
"Legislation considered by Congress has dramatic impacts on the livelihoods and wellbeing of all Americans. As their voices in Washington, we must have the opportunity to read the legislation we are expected to vote on before it is considered. This is simply commonsense," Marshall said.
"Congress should not pass laws it does not read. Period. The DC establishment has abused their power for far too long by jamming lawmakers with massive bills at the eleventh hour. This is a recipe for waste and it's time for it to end. I'm proud to introduce this commonsense legislation with my Senate colleagues to ensure members of Congress actually read bills before they vote on them," Hawley said.
The resolution was sent to the U.S. Senate Rules and Administration Committee.
Reach Kevin Derby at kevin.derby@floridadaily.com.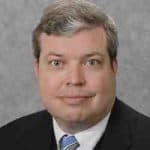 Latest posts by Kevin Derby
(see all)