U.S. Sen. Rick Scott, R-Fla., continues to champion the "No Budget, No Pay" proposal that he and U.S. Sen. Mike Braun, R-Ind., have been pushing for more than two years.
This week, Scott and Braun brought back the proposal which would withhold congressional pay unless a budget is passed.
"Every business and family make a budget, but Congress doesn't. If your representatives refuse to do a basic part of their job like passing a budget resolution and appropriations bills in time, we shouldn't get paid. That's why I'm reintroducing the No Budget, No Pay Act, to hold D.C. accountable for the budget dysfunction that's put us on a collision course with fiscal disaster," Braun said this week.
"There is no reason members of Congress should be held to a different standard than any other American family or business. In the real world, if you don't do your job, you don't get paid. Our No Budget, No Pay bill simply requires Congress to pass an annual budget and meet appropriations bill deadlines, or forgo their taxpayer-funded salaries until the job is done. Accountability shouldn't be controversial," Scott said.
Scott floated the proposal during his successful challenge to U.S. Sen. Bill Nelson, D-Fla., back in 2018 and Braun introduced it back in January 2019. Braun and Scott have worked together on several bills in their series of "Make Washington Work" bills which included ending congressional pensions.
While Braun rounded up more than 15 cosponsors, the bill did not make much progress over the past two years. The U.S. Senate Homeland Security and Governmental Affairs Committee advanced the proposal as part of U.S. Sen. James Lankford's, R-Okla., "Prevent Government Shutdowns Act" in June 2019 and put it on the Senate calendar in November 2019 but it did not clear the GOP-controlled Senate or the Democratic-controlled U.S. House. In January 2019, U.S. Rep. Jim Cooper, D-Tenn., introduced the House version of the bill and rounded up almost 30 cosponsors including U.S. Reps. Vern Buchanan, R-Fla., and Stephanie Murphy, D-Fla. Cooper's bill was stuck before the U.S. House Committee on House Administration for the better part of two years.
As Braun and Scott bring back the proposal, they have the support of U.S. Sens. John Barrasso, R-Wy., Richard Burr, R-NC, Shelley Moore Capito, R-Wy., Joni Ernst, R-Iowa, b, D-NH, Joe Manchin, D-WV, and Kyrsten Sinema, D-Ariz.
The bill was sent to the Homeland Security and Governmental Affairs Committee this week.
Reach Kevin Derby at kevin.derby@floridadaily.com.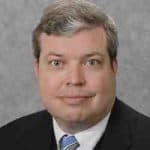 Latest posts by Kevin Derby
(see all)