This week, U.S. Sen. Rick Scott, R-Fla., and U.S. Sen. Gary Peters, D-Mich., showcased a proposal "to streamline federal efforts to strengthen and expand domestic manufacturing of semiconductor chips."
Peters first brought out the "Securing Semiconductor Supply Chains Act" at the end of 2021 with Scott as a co-sponsor.
The bill "would direct the U.S. Department of Commerce's SelectUSA program – in collaboration with federal agencies and state economic development organizations – to develop strategies to attract foreign investment in U.S. semiconductor manufacturers and supply chains." Like other businesses, semiconductor manufacturing has been impacted by current supply chain problems.
"We need to build on the CHIPS and Science Act to continue advancing efforts that will lower the cost of goods and strengthen our economic competitiveness, supply chains and national security," said Peters. "That's why I'm reintroducing this bipartisan bill that would do just that by encouraging investment in U.S. semiconductor manufacturers as well as their suppliers – lessening our dependence on foreign producers for these critical technologies and creating good-paying jobs here at home."
"As Communist China's influence in the semiconductor market continues to grow and some corporations in the industry, like Intel, put profits over American national security interests, it is beyond time to boost domestic production," said Scott. "The Chips and Science Act did nothing to strengthen American manufacturers while propping up business in Communist China—that is unacceptable. Now more than ever, we must be laser focused on producing American-made semiconductors and the Securing Semiconductor Supply Chains Act is a good place to start."
U.S. Sen. Marsha Blackburn, R-Tenn., is also co-sponsoring the proposal.
"Tennessee manufacturers rely on semiconductors to support local and global supply chains. The semiconductor shortages made it abundantly clear that we cannot continue to depend on Communist China for critical materials for manufacturing and producing American products," said Blackburn. "This legislation with Senator Peters will encourage economic development with local leaders to identify resource gaps and address challenges faced by Tennessee businesses in meeting their bottom line."
"The SelectUSA program was established in 2011 to improve federal efforts that attract job-creating business investments in the United States and support U.S. firms. This bill comes amid a report issued in June, which emphasized that the SelectUSA program could be leveraged to strengthen private sector investments across the semiconductor manufacturing supply chain," Peters' office noted. "The Securing Semiconductor Supply Chains Act of 2021 would direct the SelectUSA program to engage with state-level economic development organizations about how they are attracting foreign direct investment to onshore activities related to semiconductor manufacturing, and identify what resource gaps or other challenges they face in achieving that goal. SelectUSA would then be required to develop strategies to increase investments in semiconductor manufacturing."
The bill was sent to the U.S. Senate Commerce, Science, and Transportation Commerce.
Over in the U.S. House, U.S. Reps. Anna Eshoo, D-Calif., and Greg Pence, R-Ind., are championing the bill.
"Disruptions in the semiconductor supply chain have impacted nearly every aspect of our economy and the daily lives of Americans," said Eshoo who introduced the bill last week. "The Securing Semiconductor Supply Chains Act strengthens semiconductor supply chains by requiring federal and state government programs to develop strategies to attract investment in semiconductor manufacturing. I'm proud to introduce this bicameral and bipartisan legislation to onshore chip production and ensure the U.S. maintains its global technological leadership."
"The United States has learned the hard way that we simply cannot rely on foreign nations to secure semiconductor chips – and that doing so jeopardizes America's economic and national security. Other nations who know this seek to use this as a way to chip away at our global competitiveness," said Pence. "America cannot be caught off-guard again, and this legislation would address those shortcomings. My greatest priority in Congress has been fighting for policies that have the opportunity to create good-paying jobs here in the U.S. and boost the economy – and this legislation would be especially advantageous to Hoosiers and all Americans."
Eshoo's bill was sent to the U.S. House Energy and Commerce Committee.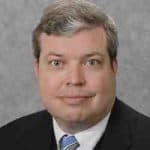 Latest posts by Kevin Derby
(see all)