With a week under his belt on Capitol Hill, U.S. Sen. Rick Scott, R-Fla., continues to insist that Washington is broken.
Scott took to the national airwaves on Tuesday, appearing on Fox News where he ripped the federal government–even though a fellow Republican is in the White House and he sits in a GOP caucus that controls the Senate.
"It makes no sense. It's completely dysfunctional," Scott insisted.
"Stop and think about it," Scott added. "A vast majority know we have to have border security and support it. They voted for it before. They want the government to open, but you can't get it done.
"Then they said they want border security but, gosh, we don't want barriers. How does that make any sense?" Scott asked. "And then they sit here and they keep getting paid when they know other people that are out there working are not getting paid. So, if you don't have a budget, you shutdown government, you shouldn't get paid.
"Everybody ought to get in a room and say look – we all want border security, we voted for it, let's get something done," Scott concluded.
Scott, who served two terms as governor and defeated U.S. Sen. Bill Nelson, D-Fla., in November, took aim at Washington last week, even saying the Senate is "dysfunctional."
While he is calling on other members of Congress to not accept paychecks until the partial federal shutdown is over, Scott is wealthy from his career in business before being elected governor back in 2010 and his office noted last week that the senator "will be donating his salary for his entire term."
Kevin Derby can be reached at Kevin.Derby@floridadaily.com.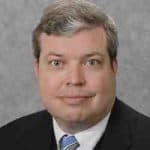 Latest posts by Kevin Derby
(see all)