Gov. Rick Scott has defeated U.S. Sen. Bill Nelson, D-Fla., flipping a key U.S. Senate seat as the GOP keeps its majority in that chamber even as Democrats will take control of the U.S. House.
With 99.8 percent of precincts counted, Scott had a majority of more than 55,000, taking 50.4 percent while Nelson pulled 49.6 percent. While Scott declared victory late on Tuesday night, this race could be headed to a recount though Nelson would have to run the table to defeat the Republican. By the time of publication, Nelson had not conceeded as he awaits voters in Broward County.
"Congratulations to Governor Rick Scott on his hard-fought victory tonight." said U.S. Sen. Cory Gardner, R-Col., the chairman of the National Republican Senate Committee (NRSC). " During his time as Florida's Governor, Rick Scott has worked tirelessly to turn around Florida's economy and create good-paying jobs across the state. It's clear his leadership has not gone unnoticed by Floridians.
"Tonight, voters have sent a strong message that they want a proven leader representing them in Washington, and we have no doubt that Governor Scott will continue to deliver for Floridians in the U.S. Senate," Gardner added.
After rising from poverty and becoming a prominent business leader, Scott made his political debut as an opponent of then President Barack Obama's federal healthcare law, leading Conservatives for Patients Rights (CPR) which led to his seeking elected office.
Scott was first elected governor in 2010 over then state CFO Alex Sink and won a second term in 2014 when he defeated former Gov. Charlie Crist. During Scott's time in office, Florida has seen record job growth and reached all time highs with tourism. He becomes the first governor to win a Senate seat since Bob Graham pulled it off in 1986.
Nelson had been the only Democrat to hold statewide office in Florida over the past eight years. First entering Florida politics in the 1970s, Nelson was elected to the U.S. House, ran for governor in 1990 and served as state insurance commissioner before defeating then U.S. Rep. Bill McCollum, R-Fla., to win an open Senate seat in 2000. He kept the seat by solid margins in 2006 and 2012.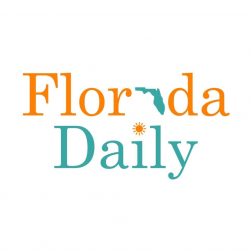 Latest posts by Florida Daily
(see all)