On Wednesday, Gov. Rick Scott announced that the Florida Department of Economic Opportunity (DEO) will send $2.6 million to help Floridians who lost their homes in the Limerock Wildfire in Eastpoint back in June.
Scott weighed in on the additional funds on Wednesday. The state has also helped out by providing two dozen travel trailers.
"My heart goes out to each one of the families affected by this devastating wildfire, and I'm proud DEO is providing $2.6 million in funding to help in their time of need. While we have also made strides to provide temporary housing for these families, now is the time to focus on long-term recovery efforts," Scott said.
"On June 24, the Eastpoint Wildfire damaged or destroyed more than 35 homes in Franklin County. DEO, the administer of the federal Community Development Block Grant program, worked with local government officials in Franklin County to find creative solutions to assist residents in their recovery. DEO utilized funding from this program to increase an existing grant award to Franklin County from $700,000 to a total of $3,330,588 to be used for housing repair, replacement and recovery efforts," the governor's office noted. "In July, Gov. Scott announced that Florida would provide funding to the Capital Area Community Action Agency to supply 24 surplus travel trailers to aid victims of the Eastpoint Wildfire. The Florida Division of Emergency Management (FDEM) coordinated the purchase and delivery of the trailers. DEO and FDEM visited the Franklin County community together to identify resources for short-term and long-term recovery needs."
DEO Executive Director Cissy Proctor offered her take on the additional funds.
"The Eastpoint Wildfire devastated the lives of many families, leaving them without a home or the resources to rebuild. I am proud of our team for finding an innovative solution to help the families of Franklin County recover quickly," Proctor said on Wednesday.
"This funding is critical to make sure that everyone impacted by the Limerock Wildfire is able to rebuild and recover. I want to thank Governor Scott for his unwavering commitment to our community," Franklin County Sheriff A.J. Smith said.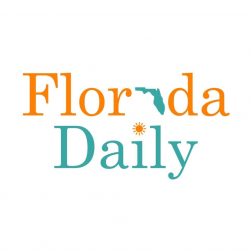 Latest posts by Florida Daily
(see all)