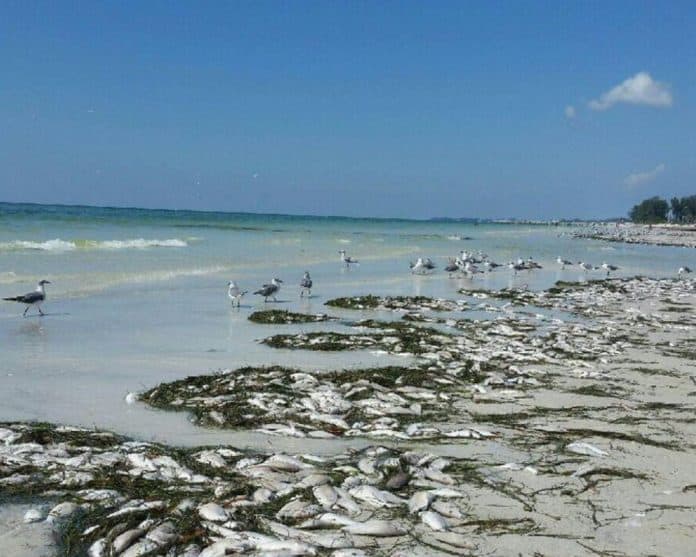 Gov. Rick Scott announced on Thursday that the Florida Department of Environmental Protection (DEP) will send $3 million to counties in the southeastern part of the Sunshine State to help fight red tide.
Scott said that DEP will send those funds to Lucie, Martin, Palm Beach, Broward and Miami-Dade counties to help mitigate the effects of red tide.
"DEP and the Florida Fish and Wildlife Conservation Commission (FWC) have been in contact with each impacted county to ensure they have every resource needed to combat red tide," Scott's office noted. "Additionally, DEP and FWC continue to monitor for red tide along Florida's coasts, and are prepared to deploy resources to Florida's Panhandle, as well as additional resources to the east and southwest coasts, as needed. Red tide is naturally-occurring algae that has been documented along Florida's Gulf Coast since the 1840's and occurs nearly every year. Since 1957, Florida scientists have documented red tide on Florida's Atlantic Coast nine times. In August, Governor Scott declared a state of emergency due to the impacts of red tide."
Scott, who is currently facing term limits and challenging U.S. Sen. Bill Nelson, D-Fla., in next month's general election, weighed in on his administration's efforts to fight red tide and toxic algae.
"In Florida, when presented with problems, we work together and face them head on – red tide is no different," Scott said. "So far, the state has provided more than $16 million to help minimize the impacts of harmful algal blooms and expand our research and understanding of red tide, including funding to help scientists test innovative solutions for this phenomenon. We will continue to work with our local partners to ensure that their needs are fully met until this year's red tide subsides."
Scott's office also showcased DEP's efforts in recent weeks.
"This funding is part of the grant program that was launched in July by DEP, which has provided a total of $16 million in funding for red tide and blue-green algae. This is in addition to the nearly $2.2 million to test innovative technologies to mitigate the effects of red tide, including expansion of Mote Marine Laboratory's Ozone Treatment System, $1.2 million announced for FWC's redfish hatchery, $100,000 for Mote Marine Laboratory's red tide response, and $500,000 for Visit Florida to create an emergency grant program to assist local tourism development boards in counties affected by the naturally-occurring red tide," the governor's office noted.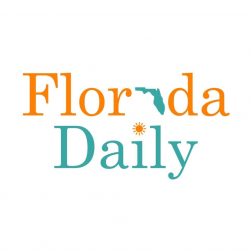 Latest posts by Florida Daily
(see all)