This week, U.S. Sen. Rick Scott, R-Fla., continued bashing Prince Charles for visiting Cuba.
Scott weighed in President Donald Trump's plans to meet with Prince Charles when the president visits the United Kingdom next month.
"Prince Charles' recent trip to Cuba is in direct conflict with Prime Minister May's recognition of Juan Guaidó as the legitimate leader of Venezuela," Scott said. "The UK cannot support freedom in Venezuela while at the same time supporting Cuba – the most powerful force propping up Nicolas Maduro as he starves and kills his own people. I'm calling on European nations to unite against dictators and cut off ties with Cuba. President Trump should ask Prince Charles to end his support for Cuba and join the United States in the fight for freedom."
Back in February, Scott called on Prince Charles to abandon his planned trip to Cuba and visit Florida to meet exiles from the communist regime instead. Scott wrote the British government on the matter.
Sir Alan Duncan, the British Minister of State for Europe and the Americas, replied to Scott.
"We believe that the best way to promote human rights and encourage a Cuba that fully respects fundamental freedoms is through practical diplomacy, such as with this visit," Duncan wrote.
Scott quickly responded to Duncan.
"Yesterday, I met with Nicolette Brent, the British Consul General in Miami, to discuss my letter urging Prince Charles to reconsider his trip to Cuba. He's always welcome to visit Florida and meet with Cuban dissidents to discuss the horrors of the Castro regime," Scott said.
"In a response, the Minister of State for Europe and the Americas, a government official under Theresa May, defended the trip, calling it 'practical diplomacy' and 'the best way to promote human rights.' I reject that," Scott continued. "In the same month Prime Minister May recognized Juan Guaidó as the legitimate leader of Venezuela, the British government also sanctioned this trip by the Royal Family to visit the Cuban Dictatorship propping up Nicolas Maduro. This makes no sense. And, Prince Charles should meet with dissidents in Florida or reach out to those in Cuba fighting for Democracy, like Luis Garcia Perez 'Antunez' or the Ladies in White."
Kevin Derby can be reached at Kevin.Derby@floridadaily.com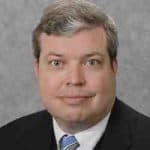 Latest posts by Kevin Derby
(see all)