 On Thursday, U.S. Sen. Rick Scott, R-Fla., announced he will donate his second quarter Senate salary to St. Matthew's House in Southwest Florida.
St. Matthew's House is a nonprofit organization focused on supporting individuals experiencing homelessness and poverty, which has distributed thousands of meals to families amid the Coronavirus pandemic.
"St. Matthew's House has been a staple in serving the Southwest Florida community for decades, and has gone above and beyond to provide thousands of meals to families amid the coronavirus pandemic. Every day, this incredible organization and its selfless volunteers dedicate their time and resources to provide compassion, care and support to fellow Floridians in need. St. Matthew's House is a terrific example of how our nation has come together to help each other through this pandemic, and I'm proud to support their service to our community," Scott said on Thursday.
St. Matthew's House President and CEO Vann Ellison thanked the senator for the donation.
"At this time, a gift of a salary makes such an impact. The money helps, but more than that, when a leader demonstrates that level of support to our most vulnerable citizens, those citizens are encouraged to know that we are in this together and we can get through this," said Ellison.
Scott donated his Senate salary for the first quarter of 2020 to the University of South Florida (USF) Health's Pandemic Research and Response Fund to help create 3-D equipment to use during the coronavirus.
Scott was first elected to the U.S. Senate in 2018 after serving two terms as governor of Florida.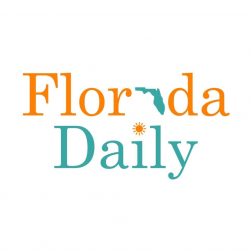 Latest posts by Florida Daily
(see all)