On Wednesday, U.S. Sen. Rick Scott, R-Fla., announced he would donate the salary from his first three months in the U.S. Senate to help two groups trying to help Puerto Rico recover from Hurricane Maria which devastated that island in 2017.
Scott, who rose from humble beginnings to create a fortune in business before running for governor in 2010, has called for Puerto Rican statehood. The Sunshine State's Puerto Rican population continues to experience tremendous growth, especially in Central Florida.
"As governor and now as senator, I have stood with the Puerto Rican community, both in Florida and on the island, and worked to provide every resource available to aid in their recovery," Scott said on Wednesday. "I'm honored to support two incredible organizations that went above and beyond to help Puerto Rican families who came to Florida following Hurricane Maria. It's humbling to see these organizations, and so many generous volunteers, come together to support our fellow Americans in their time of need, and together, we will never stop fighting for Puerto Rico."
Scott is donating to Legal Services Clinic of Puerto Rican Community in Orlando.
"Following Hurricane Maria, the Puerto Rican Bar Association of Florida opened a nonprofit legal clinic focused on providing legal services to Puerto Ricans who have settled in Florida. The clinic employs displaced Puerto Rican attorneys and provides free and affordable legal aid to the Puerto Rican community," Scott's office noted.
Scott is also donating to Mujeres Restauradas Por Dios in Tampa.
"Mujeres Restauradas Por Dios is a faith-based, non-profit organization that helped families from Puerto Rico integrate into the community by opening a welcome center in Tampa and connecting them with vital services, including housing, job placement, and medical care," Scott's office noted.
Kevin Derby can be reached at Kevin.Derby@floridadaily.com.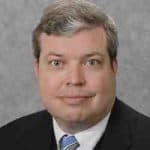 Latest posts by KEVIN DERBY
(see all)