 On Friday, U.S. Sen. Rick Scott, R-Fla., said he will donate his U.S. Senate salary for the third quarter of the year to the Neighborhood Health Clinic in Southwest Florida.
"The Neighborhood Health Clinic delivers medical and dental care to uninsured, low income and working Collier County adults. It is a 501(c)(3) non-profit, charitable organization supported by individual donations, businesses, foundations, service clubs, civic and religious organizations, and grants. The Neighborhood Health Clinic does not accept any government funding," Scott's office noted.
"In times of crisis, our communities come together to support one another. The Neighborhood Health Clinic has gone above and beyond to take care of Floridians throughout the coronavirus pandemic. With the support of hundreds of selfless volunteers, the Neighborhood Health Clinic provides hope and quality medical care to those in need. Their selfless work to keep Floridians safe and healthy has made an incredible impact on the lives of so many, and I am honored to support their mission," Scott said on Friday.
"We are fortunate to have such generous support by Senator Rick Scott and his wife, Ann. As loyal supporters of the clinic, they allow us to continue to help those in need," said Leslie Lascheid, the CEO of the Neighborhood Health Clinic.
Scott donated his Senate salary for the first quarter of 2020 to the University of South Florida (USF) Health's Pandemic Research and Response Fund to help create 3-D equipment to use during the coronavirus. He donated his second quarter Senate salary to St. Matthew's House, a nonprofit organization focused on supporting individuals experiencing homelessness and poverty, which has distributed thousands of meals to families during the pandemic.
Scott was first elected to the U.S. Senate in 2018 after serving two terms as governor of Florida.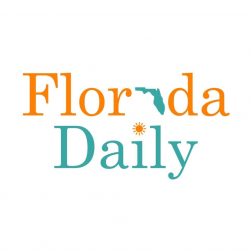 Latest posts by Florida Daily
(see all)