With Nicolas Maduro, the leader of the Venezuelan regime, planning to travel to New York later this month for a United Nations General Assembly meeting, a senator from Florida called on the federal government to deny him a visa.
U.S. Sen. Rick Scott, R-Fla., weighed in on Maduro's plans on Wednesday and asked for information from U.S. Defense Department and the U.S. State Department on Venezuela's and Cuba's oil trade.
"Nicolas Maduro is not the legitimate leader of Venezuela," Scott said on Wednesday afternoon. "He is a thug and a dictator who is perpetrating a genocide on his people. Under no circumstance should he be issued a visa to enter the United States. The United Nations General Assembly should not be an excuse to allow Nicolas Maduro to cover up his crimes and promote his propaganda. We should also be very careful about what Cuban officials we allow to enter the United States."
Scott also turned his focus to "the continued flow of oil between Venezuela and Cuba" which he is concerned about.
"I've requested information from the State Department and the Defense Department about how much oil continues to flow between the two countries and what schemes are being used to circumvent U.S. and international sanctions," Scott said.
Reach Kevin Derby at kevin.derby@floridadaily.com.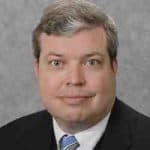 Latest posts by KEVIN DERBY
(see all)