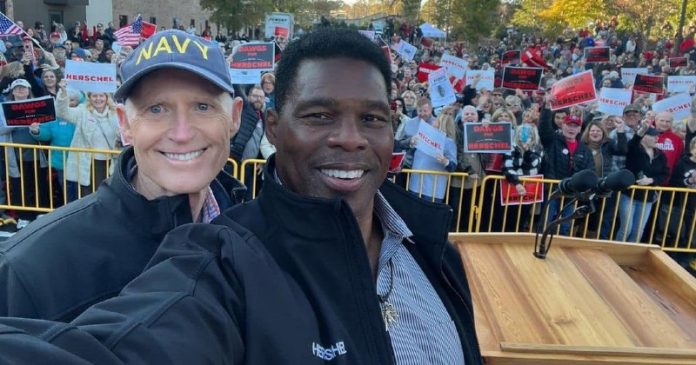 In the final days of the runoff in Georgia as U.S. Sen. Raphael Warnock, D-Ga., looks to defend his seat on Capitol Hill, U.S. Sen. Rick Scott, R-Fla., went to bat this week for Republican challenger Hershel Walker.
Scott, the outgoing chairman of the National Republican Senate Committee (NRSC), released a memo this week insisting "the Walker campaign is working hard to win and the "RNC, NRSC, GA GOP and Republicans across the nation are working day and night to win the runoff."
In the memo, Scott claimed the "race is tied and we can win" and insisted that Walker can win over voters who backed Gov. Brian Kemp, R-Ga., over Democratic nominee Stacey Abrams in the general election. Warnock pulled 49.4 percent on Election Day with Walker right behind at 48.5 percent. Libertarian candidate Chase Oliver garnered 2.1 percent which prevented either of the major party nominees from gaining 50 percent. Kemp took 53.4 percent, easily besting Abrams who received 45.8 percent.
Scott also insisted the GOP's "ground game is working" and that "Walker attacks on Warnock are effective."
In the meantime, the Democrats continued to pound Walker, hitting the University of Georgia football legend on a host of fronts.
Pointing to a complaint "to probe whether Republican Senate hopeful Herschel Walker violated the law by receiving a tax break on his Texas home meant for primary residents of that state even as he runs for federal office in Georgia," this week, Amanda Sherman-Baity, a spokeswoman for the Democratic Senate Campaign Committee (DSCC) took aim at the Republican nominee.
"Every day Herschel Walker's pattern of dishonesty and disturbing conduct grows longer – and it's all more proof that he has no business representing Georgians in the Senate. Georgia authorities should promptly answer the call to investigate Walker's latest scandal, and Walker himself owes voters an explanation," she said.
With Georgians headed to the polls again on Tuesday, the Democrats are ensured of a majority in the U.S. Senate. Currently, the Democrats control 50 seats and the GOP holds 49. If Walker wins, the chamber will be divided at 50 seats each, meaning Vice President Kamala Harris would ensure the Democrats remain in charge of the Senate.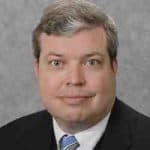 Latest posts by Kevin Derby
(see all)