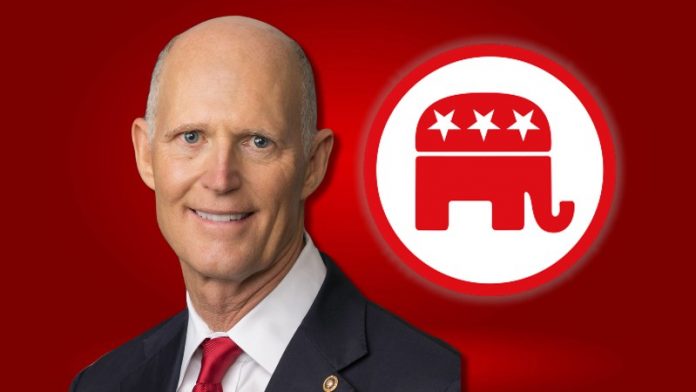 This week, U.S. Sen. Rick Scott, R-Fla., said he would not run for the Republican presidential nomination in 2024 while ending his tenure in charge of the National Republican Senate Committee (NRSC) on a low note.
Despite high expectations from Republicans and conservatives for a "red wave," the Democrats' majority in the U.S. Senate actually grew this year. Scott led the NRSC during this underwhelming campaign cycle but he obviously wasn't helped as allies of former President Donald Trump won the Republican nomination in several competitive Senate races–and promptly lost in Arizona, Pennsylvania, Nevada, New Hampshire and other states. U.S. Sen. Raphael Warnock's, D-Ga., win over Republican Hershel Walker in Tuesday's runoff ended a bad election tenure for Scott in charge of the NRSC.
Scott pointed the blame at U.S. Senate Minority Leader Mitch McConnell, R-Ky., who directed it back at the junior senator from Florida. McConnell even talked about having an audit of the NRSC's finances and fundraising. Scott challenged McConnell's leadership but the longtime GOP leader easily fended-off his bid.
After the 2020 elections, Scott's name surfaced as a possible candidate for the Republican presidential nomination in 2024 and leading the NRSC looked like a good perch to advance those ambitions. U.S. Sen. Maggie Hassan, D-NH, looked vulnerable while U.S. Sen. Chuck Grassley, R-Iowa, turned 89 in September and there were questions over whether he would finally retire after more than 40 years in the upper chamber on Capitol Hill. But Grassley showed no signs of retiring and won an eighth term while Hassan easily beat back Trump-ally Don Bolduc in the Granite State.
Presidents traditionally don't come out of the Senate–Warren G. Harding, JFK and Barack Obama are the exceptions here. But Scott's record in the private sector and as governor of Florida could have booted his credentials had he opted on a run for the White House. However, Scott was, at best, the third choice of Republicans in his home state, behind Trump and Gov. Ron DeSantis.
This week, Scott bowed to reality and, as Florida Politics reported, appeared on Hugh Hewitt's national radio show where he announced he would not run for president. Still, if he decided to opt out of trips to the White Mountains and endless visits to Pizza Ranches across Iowa, Scott left no room for doubt what his plans for 2024 are.
"I have no plans to run for president and I have a 100 percent plan to run for the U.S. Senate," Scott told Hewitt.
Even with his setbacks this year, running for a second term is not a bad bet for Scott. Led by DeSantis and U.S. Sen. Marco Rubio, R-Fla., Republicans won big across Florida in last month's general elections. After decades as the largest swing state in national politics, Florida is now solidly red. The Democrats' bench in Florida remains thin and there are not many obvious candidates to challenge Scott in 2024. Whatever his troubles this year, Scott starts the 2024 cycle as a solid favorite.
Kevin Derby wrote this analysis. He can be reached at kevin.derby@floridadaily.com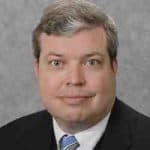 Latest posts by Kevin Derby
(see all)