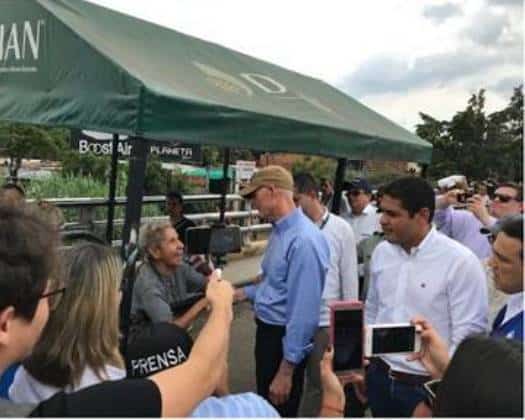 On Friday, U.S. Sen. Rick Scott, R-Fla., spoke at the Organization for Security and Co-operation in Europe (OSCE) Parliamentary Assembly General Committee on Democracy, Human Rights, and Humanitarian Questions in Luxembourg. Scott called on European nations to join the U.S. in efforts against the Maduro regime in Venezuela.
Scott said the following:
Throughout the course of history, America has fought for freedom in Europe and around the world because America stands for freedom. That's just who we are.
And that's who we all are in this room today.
The world has changed because of our efforts. And yet, there are still corners of the world where the fight for freedom continues.
Venezuela is one of those places. I traveled to the Venezuelan border with Colombia recently. I saw the death, hunger and poverty up close.
There were Venezuelan children walking for hours each way to go to school in Cucuta just across the border. Mothers and their young children trudged through dense forests and across rivers to get their only meal of the day.
It was heartbreaking.
This is a defining human rights issue of our time. Nicolás Maduro is starving his own people. Innocent people are dying.
The United States is taking action to try to force Maduro aside. We've sanctioned more than 100 persons and business entities in Venezuela in an effort to cut off funds to the Maduro regime.
But the fight isn't over, and I'm calling on every country here to join us. We need Europe if we have any chance of bringing freedom to the Venezuelan people.
I'm thankful the resolution being considered here today recognizes the importance of democracy and I urge European nations to hold the Maduro regime accountable and punish the brutal genocide that is happening there – because that is what this is, a genocide.
Seventy five years ago, the United States joined with allies to fight to free Europe. It's time for Europe to step up and champion the cause of freedom in Venezuela.
The fight for freedom and democracy isn't without cost. But it's a cost worth paying.
Every European country should join the United States and recognize Juan Guaidó as the legitimate president of Venezuela.
Every European country should impose significant sanctions on Venezuela and the Maduro regime.
Every European country should immediately stop doing business with the Cuban regime, which is propping up Maduro and his genocide.
And, every European country should demand that Maduro leave power to allow for free, fair, and democratic elections.
Right now, Cuba, China, Russia and Iran are active participants in Maduro's genocide. They are helping Maduro kill his own citizens, including young children – the same age as my grandkids.
But they do not represent the consensus of the world community.
History has shown that at important moments, the world community has the ability to come together, to put our differences aside and fight for the common good. This must be one of those moments.
I am here to be a resource to you. I will support you any way I can as we stand against the brutal Maduro regime.
Thank you for your commitment. When we stand together – freedom prevails.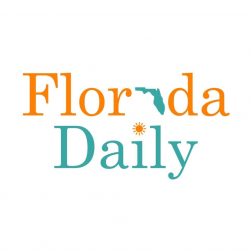 Latest posts by Florida Daily
(see all)