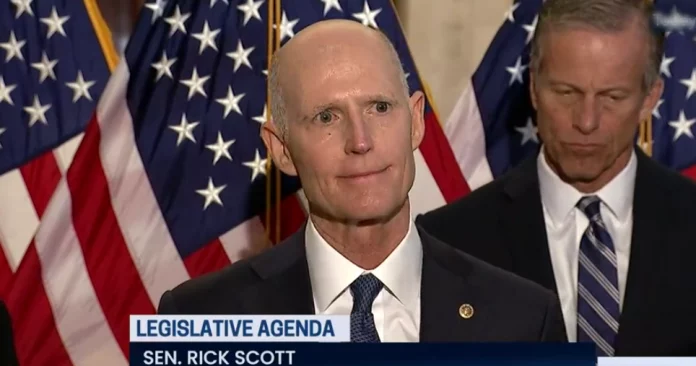 On Wednesday, U.S. Sen. Rick Scott, R-Fla., got his "Disaster Contract Improvement Act" through the U.S. Senate Homeland Security and Governmental Affairs Committee (HSGAC).
The bill will "improve the disaster contracting process on the federal, local and state levels of government following natural disasters and mitigate waste, fraud and abuse" and "will protect victims of natural disasters by ensuring post-disaster services are delivered quickly and taxpayer dollars are spent solely on helping impacted communities."
The bill, which Scott introduced last month, now heads to the Senate floor though there is no companion measure in the U.S. House.
"Florida, unfortunately, is no stranger to natural disasters. Every year, hurricanes impact families and businesses across the state. But Florida is resilient because of the intense preparation that goes into our disaster readiness planning. But, even when we prepare, all too often we have seen waste, fraud and abuse following storms. It hurts our families, local governments, and the American taxpayer. My bill, the Disaster Contracting Improvement Act, will help stop this waste and make sure that every dollar is spent with care, preserving resources for future disaster response efforts. I want to thank Chairman Peters and my HSGAC colleagues for coming together to advance this good, bipartisan bill. The Disaster Contracting Improvement Act is a win for American taxpayers and I look forward to it passing the full Senate soon," Scott said on Wednesday.
U.S. Sen. Gary Peters, D-Mich., the chairman of the committee, was the original co-sponsor of the bill.
"Increased cooperation between FEMA and partners engaged in disaster recovery efforts can help ensure debris cleanup efforts after extreme weather events are more efficient and use taxpayer dollars more effectively. This commonsense, bipartisan bill will help provide clear guidance on debris removal procedures to help communities quickly recover from devastating disasters," Peters said.
Scott announced on Wednesday that U.S. Sen. Jacky Rosen, D-Nev., would also co-sponsor the bill.
"Unfortunately, Nevada is all too familiar with natural disasters that are only getting worse, from wildfires to droughts. This commonsense, bipartisan legislation will root out waste and ensure that taxpayer money for disaster response goes directly to helping affected communities. I applaud the committee's passage of this important legislation, and look forward to the bill advancing in the Senate," Rosen said.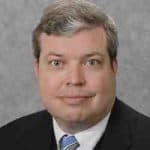 Latest posts by Kevin Derby
(see all)
Laurel Lee Backs Marco Rubio's, Scott Franklin's Bill to Help Florida Specialty Crop Producers With Insurance Coverage

- December 6, 2023, 10:00 am

Neal Dunn Warns DHS that Chinese Nationals Entering the U.S. Through the Northern Mariana Islands

- December 6, 2023, 6:00 am

Greg Steube Wants to Reform Flight Access, Gate Passes for Caregivers, Parents, and Guardians

- December 5, 2023, 8:00 pm