U.S. Sen. Rick Scott's, R-Fla., proposal to offer more transparency on prescription drug prices is picking up some traction on Capitol Hill.
Back in May, Scott introduced the "Prescription Drug Price Reporting Act" which, he insists, will "provide much-needed transparency for prescription drug process" by creating a "consumer-friendly database of prescription drug prices, which will empower American families to make informed healthcare choices."
When he brought it out, Scott showcased the bill which U.S. Sen. Susan Collins, R-Maine, and U.S. Sen. Cory Gardner, R-Col., are cosponsoring.
"There's no reason patients shouldn't know exactly what their prescription drugs cost before they get to the pharmacy. Today, I'm introducing the Prescription Drug Price Reporting Act to give patients the information they need to make informed decisions for themselves and their families. Even in the hyper-partisan, dysfunctional world of Washington, D.C., creating more transparency in the healthcare system is something we must get done now to help families across our nation," Scott said.
Scott's office laid out what the proposal will do.
"The Prescription Drug Price Reporting Act will create transparency in pharmaceutical prices by creating a central federal database website. The database will include pharmaceutical list prices, average net price, and aggregate manufacturer rebates," Scott's office noted.
The senator's office insisted the proposal will also ensure drug companies have to offer the rationale behind price increases.
"Each manufacturer of a prescription drug will be required to report financial and non-financial factors for the price change," Scott's office insisted.
While Scott's bill remains before the U.S. Senate Health, Education, Labor, and Pensions Committee, it did get a boost last week when U.S. Rep. David Joyce, R-Ohio, introduced the companion bill in the U.S. House.
"The high cost of prescription drugs is one of the biggest challenges facing our communities," said Joyce. "On top of that, it's next to impossible for patients to know the real cost of medications before they receive them. You wouldn't buy a car – or make any other major purchase – without knowing how much it cost, so why do we force patients to make critical choices about their health without having that same information? The Prescription Drug Price Reporting Act brings accountability to our broken drug pricing system and combats the lack of transparency that has burdened Ohio families for far too long.
"By working together across party lines, we can empower patients with the information and tools they need to choose the care that best fits their personal health needs and financial situations," Joyce added. "I look forward to continuing to work with my colleagues on both sides of the aisle and the administration to give patients the affordability they need, the options they want and the quality they deserve."
Joyce's bill was sent to the U.S. House Energy and Commerce Committee last week.
Kevin Derby can be reached at kevin.derby@floridadaily.com.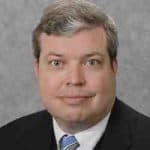 Latest posts by Kevin Derby
(see all)