 About to leave Tallahassee to take a seat in the U.S. Senate, Gov. Rick Scott announced on Friday that state offices will be closed across Florida on Christmas Eve and New Year's Eve.
Scott's office praised state employee for their "hard work throughout the year, including the response and recovery from Hurricane Michael and for helping "support the incredible turnaround in Florida's economy, which has created more than 1.64 million private-sector jobs since December 2010, and the unemployment rate has fallen to the lowest point since January 2007."
"I'm proud to give state employees Christmas Eve and New Year's Eve off this year in recognition of all their hard work, especially their work to help Florida families recover from Hurricane Michael. Following the devastating impact of this storm, I witnessed Floridians coming together to help each other, and I saw thousands of state employees working around the clock to support families in the Panhandle. These two additional holidays are well-deserved and a small way to show our appreciation for their efforts," the governor said on Friday.
"During my time as governor, we have experienced an incredible economic turnaround in Florida and that turnaround would not be possible without the hard work of state employees. I hope that every Florida family has a wonderful holiday spent with friends and loved ones," Scott added.
States offices were already closed on Christmas Day and New Year's Day. Scott will serve as governor until January 8 when he takes the Senate seat he won when he beat U.S. Sen. Bill Nelson, D-Fla., last month. Incoming Gov. Ron DeSantis will take over in Tallahassee on that day.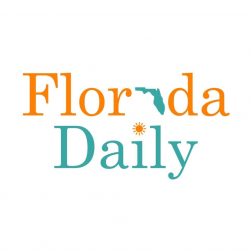 Latest posts by Florida Daily
(see all)