Having been in the U.S. Senate a month now, U.S. Sen. Rick Scott, R-Fla., threw his support behind prolife legislation that is being blocked by congressional Democrats.
Scott announced last week that he was joining more than 45 Senate Republicans, including U.S. Sen. Marco Rubio of Florida, to back U.S. Sen. Ben Sasse's, R-Neb., "Born-Alive Abortion Survivors Protection Act" and noted that he signed similar legislation into law back in 2013 when he was governor.
"I'm proud to support the Born-Alive Abortion Survivors Protection Act and will always fight to protect children," Scott said before turning his fire to Democrats on the issue. "The recent embrace of late-term abortion by the New York State Legislature and infanticide by Virginia Governor Ralph Northam is shocking, and exactly why we must take action to protect the most vulnerable among us.
"As a father and grandfather, every child is a special gift who deserves to be welcomed into the world with open and loving arms," Scott added. "This should not be a political fight and all my colleagues should support this important legislation to make sure all babies are valued."
Sasse's office explained the legislation last week, even as Senate Democrats blocked his effort to push it through the chamber.
"Senator Sasse's Born-Alive Abortion Survivors Protection Act would protect newborns that survive abortions by requiring appropriate care and admission to a hospital," his office noted. "Monday night, Senator Sasse asked for unanimous consent to pass the legislation. Democrats blocked the request. Sasse's legislation requires that, when an abortion results in the live birth of an infant, health care practitioners must exercise the same degree of professional skill and care to protect the newborn as would be offered to any other child born alive at the same gestational age. It also requires that the living child, after appropriate care has been given, be immediately transported and admitted to a hospital. Currently, federal law does not adequately protect a born child who survives an abortion."
Last week, U.S. House Minority Leader Kevin McCarthy, R-Calif., tried to bring the bill through the House as well but was blocked by the Democrat majority.
"Speaker Pelosi took the president of the nation's largest abortion business to the State of the Union address and today she's blocking legislation that makes it illegal to leave a newborn baby to die. This is morally repugnant. Passing the Born-Alive Abortion Survivors Protection Act shouldn't be hard – there are only two sides to this debate: you're defending babies or you're defending infanticide," Sasse said on Wednesday.
Kevin Derby can be reached at Kevin.Derby@floridadaily.com.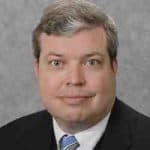 Latest posts by Kevin Derby
(see all)