Two prominent members of Congress with sharply contrasting politics could be lining up behind U.S. Sen. Rick Scott's, R-Fla., proposal for a permanent lobbying ban for former members of Congress.
Back in March, Scott and U.S. Sen. Mike Braun, R-Ind., brought out the Banning Lobbying and Safeguarding Trust (BLAST) Act" which, they insist, "implements a permanent lobbying ban for members of the House of Representatives and the Senate." Scott has made the lobbying ban on Congress part of his reform agenda in Washington.
"I'm proud to introduce this bill that imposes a permanent ban on members of Congress becoming lobbyists," Scott said when he introduced the bill. "Rather than serving the public, too many in Washington spend their political careers preparing for a lucrative job at a DC lobbying firm where they can cash in on their connections and their access. Congress should never serve as a training ground for future lobbyists, and putting an end to the revolving door is a common sense way to make Washington work for families."
"One of the reasons I left the private sector for Washington was to help President Trump drain the swamp and we can accomplish this by permanently banning congressmen and senators from lobbying Capitol Hill. Together we can end the revolving door of career politicians coming to Washington, spending time in Congress, then enriching themselves from their service to the American people," Braun said.
Scott could be getting help from two unlikely bedfellows.
Pointing to an article from Public Citizen which showed around two-thirds of former members of Congress who are now lobbying that body, U.S. Rep. Alexandria Ocasio-Cortez, D-NY, took to Twitter.
"If you are a member of Congress and leave, you shouldn't be allowed to turn right around and leverage your service for a lobbyist check," she posted. "I don't think it should be legal at all to become a corporate lobbyist if you've served in Congress. At minimum there should be a long wait period."
Ocasio-Cortez garnered some praise from an unlikely source–one of the most conservative members of the U.S. Senate.
"Here's something I don't say often: on this point, I agree with @AOC," posted U.S. Sen. Ted Cruz, R-Tex., on Twitter. "Indeed, I have long called for a lifetime ban on former members of Congress becoming lobbyists. The Swamp would hate it, but perhaps a chance for some bipartisan cooperation?"
"If you're serious about a clean bill, then I'm down. Let's make a deal," Ocasio-Cortez replied. "If we can agree on a bill with no partisan snuck-in clauses, no poison pills, etc – just a straight, clean ban on members of Congress becoming paid lobbyists – then I'll co-lead the bill with you."
"You're on," Cruz answered.
The Public Citizen Article noted three former members of the Florida delegation–former Republican U.S. Reps. Tom Rooney, Ileana Ros-Lehtinen and Dennis Ross–all of whom bowed out in 2018, started working for firms once they left Congress. However, former members of Congress are barred from lobbying for a year after their terms in office. Rooney reached out to Florida Daily and noted that he had no plans to lobby.
Kevin Derby can be reached at kevin.derby@floridadaily.com.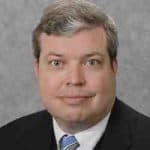 Latest posts by Kevin Derby
(see all)