With the help of U.S. Sen. Rick Scott, R-Fla., this week, Congress came to an agreement on the final 2020 National Defense Authorization Act (NDAA) which was cleared by the conference committee on Monday. Congress is expected to pass the NDAA later this week.
Scott sits on the U.S. Senate Armed Services Committee and he praised the proposed NDAA on Tuesday. The proposal, which reaches almost $750 billion, includes a 3.1 percent pay raise for the military and sends $1.5 billion to help Tyndall Air Force Base which was damaged by Hurricane Michael in October 2018.
Scott helped shape the NDAA by amending it to cut off funds to the Maduro regime and taking aim at China, including ensuring the U.S. Defense Department does not use or buy foreign-made drones.
"This year's NDAA is a great win for our military and gives our men and women in uniform the resources they need to protect our nation," Scott said on Tuesday. "I'm proud we included nearly $750 billion to fund our military this year, including more than $1.5 billion in funding to rebuild Tyndall Air Force Base and a pay raise for military members, which are key components of my Fighting for Florida budget agenda.
"I'm also glad my amendments to hold China accountable and prohibit the DOD from doing business with anyone that supports the oppressive Maduro regime were included in the final version. We must always fight to make sure our military has every resource it needs to protect our nation, support our allies and stand up for freedom across the globe – and I look forward to the swift passage of this year's NDAA," Scott added.
Reach Kevin Derby at kevin.derby@floridadaily.com.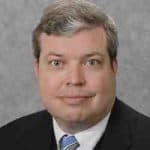 Latest posts by KEVIN DERBY
(see all)