 On Thursday, following a briefing from senior FBI officials on questions of Russian intrusion into Florida's election records during the 2016 election, U.S. Sen. Rick Scott, R-Fla., released the following statement:
While the FBI told me the voter files for two Florida counties were successfully accessed prior to the 2016 election, the FBI confirmed that there is no evidence to suggest that any voting records or systems were manipulated. And the FBI told me there is certainly no evidence to support the claim that the Russians still had access to Florida's election systems at the time of the 2018 election.
I want to be clear: the FBI verified that there was no evidence of a breach of Florida's election records at the time voting occurred in 2018. The FBI could not provide any evidence to support the claims about security during the 2018 election made by then-Senator Nelson, which confirms the conclusion of both the FBI and the Department of Homeland Security at the time. Due to the classified nature of this information and the ongoing investigation, I am not able to reveal what counties were accessed. I urged the FBI to publicly release this information as soon as they are able. The FBI said the information is classified due to the risk it poses to national security.
I appreciate the FBI taking the time to brief me yesterday. They have a great relationship with the Homeland Security and Governmental Affairs Committee, of which I'm a member, and I asked that they continue to keep us regularly updated on election security issues. I also asked that they offer this briefing to all senators who want an update on security threats.
Maintaining the security of our elections is paramount to a democratic society. As governor, I invested millions of dollars in cyber security, hired additional cyber security staff, and secured election security grants for all 67 counties in Florida. I appreciate how complimentary the FBI was to our state's election security and how well state and local authorities cooperate with the FBI. I'm confident in the steps we've taken to protect the sanctity of the ballot box, but we must all remain vigilant to ensure our elections remain secure.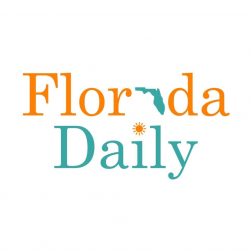 Latest posts by Florida Daily
(see all)