This week, U.S. Sen. Rick Scott, R-Fla., turned his attention to foreign policy, including sounding the alarm on China, Iran and Venezuela.
On Monday, Scott spoke at the Concordia Summit on the threat of China to the United States' national security and he returned to that theme on Tuesday.
Scott called on the U.S. State Department to warn Americans about the risks they face when the travel to China.
"China is a national security risk," Scott said on Tuesday. "They are stealing our technology and using it against us. Every American should be aware of the threat to their privacy when traveling in China."
Scott called on the State Department to highlight its warnings to Americans traveling in China.
"While the Department of State posts travel advisories, they are buried deep within the Department's website," Scott said. "These advisories correctly note that Americans' social media accounts are widely monitored, and hotel rooms, phones, cars, and computers could be monitored or accessed without our knowledge. However, the Department should do more to clearly highlight the significant privacy risks when Americans travel to China. American travelers deserve to know the risks of traveling to China well before considering any potential itinerary."
Scott also weighed in on China and other nations on Monday as President Donald Trump readied to head to New York as the United Nations General Assembly convened. The Florida senator said Trump needed to focus on the challenges posed by China, Iran and Venezuela.
"This week, the president has the unique opportunity to engage world leaders on a number of serious issues," Scott said. "The national security of the United States and the fight for freedom around the globe must be his top priority, as he addresses the UN General Assembly. I look forward to the president standing strong against China as trade talks continue, and emphasizing the threat of China's growing influence across the globe. I also hope the president reiterates the importance of China honoring its commitments on Hong Kong's liberties.
"The president must also address Iran's recent acts of aggression and make it clear that these acts will not be tolerated. Now is not the time to ease up on Iran, and all European leaders should join us in holding Iran accountable. Finally, we must continue to do everything in our power to free Venezuela from Maduro's ongoing genocide, and I look forward to all UN nations joining the U.S. in this fight," Scott added.
Last week, Scott penned a piece which ran at Fox News at the end of last week in which he called for cracking down on Iran and supporting Israel. In the op-ed, Scott insisted Iran was behind drone attacks on a Saudi oil processing plant earlier in the month.
"While I visited Israel many times when I served as governor of Florida, my most recent trip gave me a clearer perspective on Israel's proximity to its enemies: Hamas, Hezbollah, ISIS and Iran," Scott wrote. "I visited nearly all of Israel's borders and one thing is clear: Israel is a country nearly surrounded by nations and terrorist groups that want it wiped off the face of the Earth. And Iran is leading that charge.
"Iran needs to know that acts of aggression against the United States or Israel will not be tolerated. Until the United States increases pressure on the Iranians, they will continue these attacks," Scott added. "We have to protect the safety and security of our military assets and our men and women in uniform in the region, as well as the security of our allies, especially Israel."
Scott also slammed China on Tuesday after reports surfaced that it invested $400 billion in Iran.
"Iran's continued acts of aggression against the United States and our allies puts our national security and the stability of world markets at risk. Instead of denouncing these attacks, China is choosing to pour hundreds of billions into Iran's economy. China is proving once again that they will do anything – including prop up dangerous regimes – to advance its mission to become the dominant world power. The United States and the international community must see China for what it is: an adversary. I'm glad the Trump administration is taking a stand against China, but we can't turn a blind eye to this. We can't stop fighting until America's economic and political future is secure from the threat of Chinese influence," Scott said.
Scott was elected to the U.S. Senate last year after eight years as governor.
Reach Kevin Derby at kevin.derby@floridadaily.com.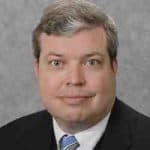 Latest posts by KEVIN DERBY
(see all)